Happy Hump day everyone!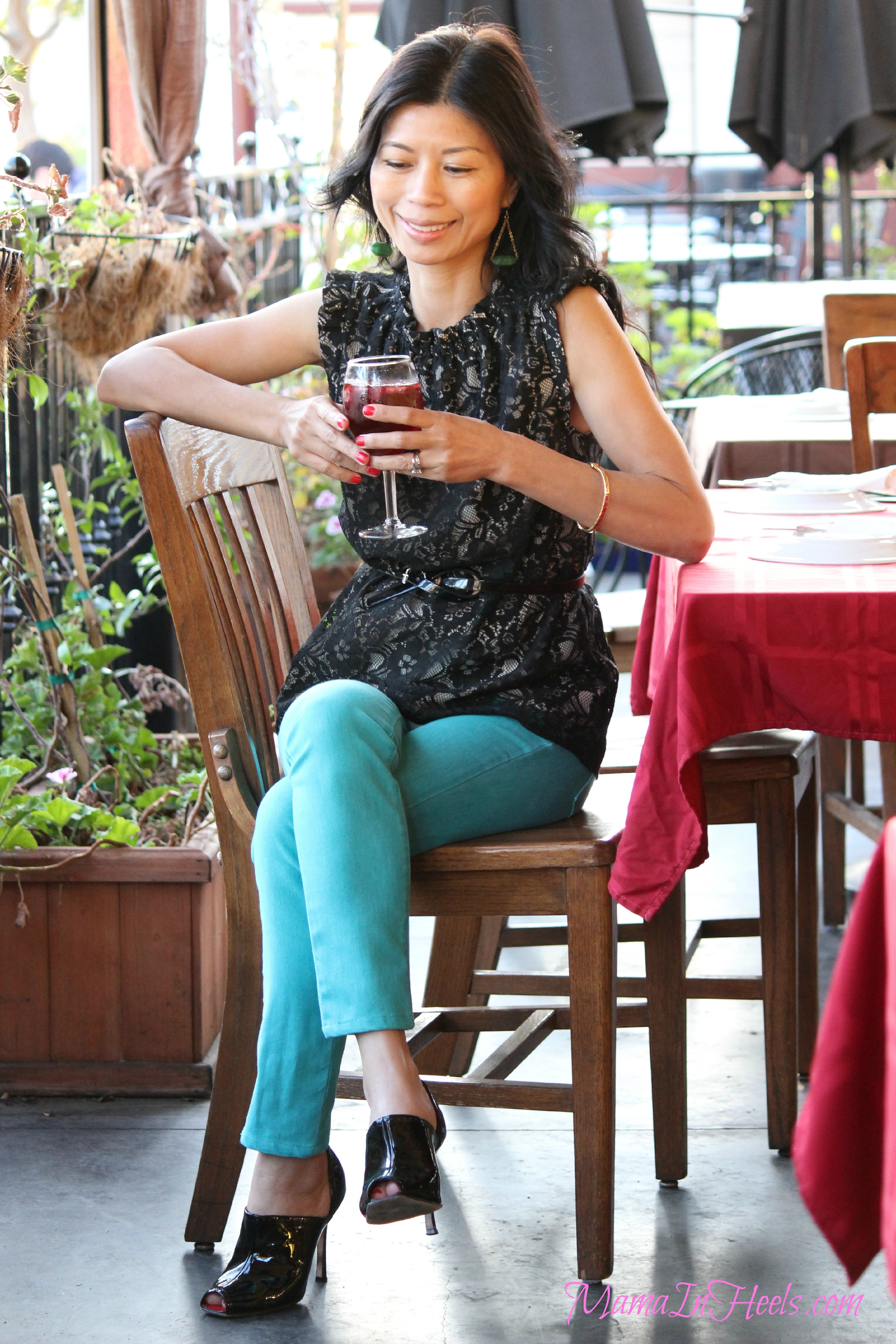 You know how important I stress on my blog that good nutrient and exercise are good for your health and beauty.  Well, I forgot to mention that sleep is crucial too.  When you doze, your skin (your body's largest organ) works to regenerate and repair your skin cells.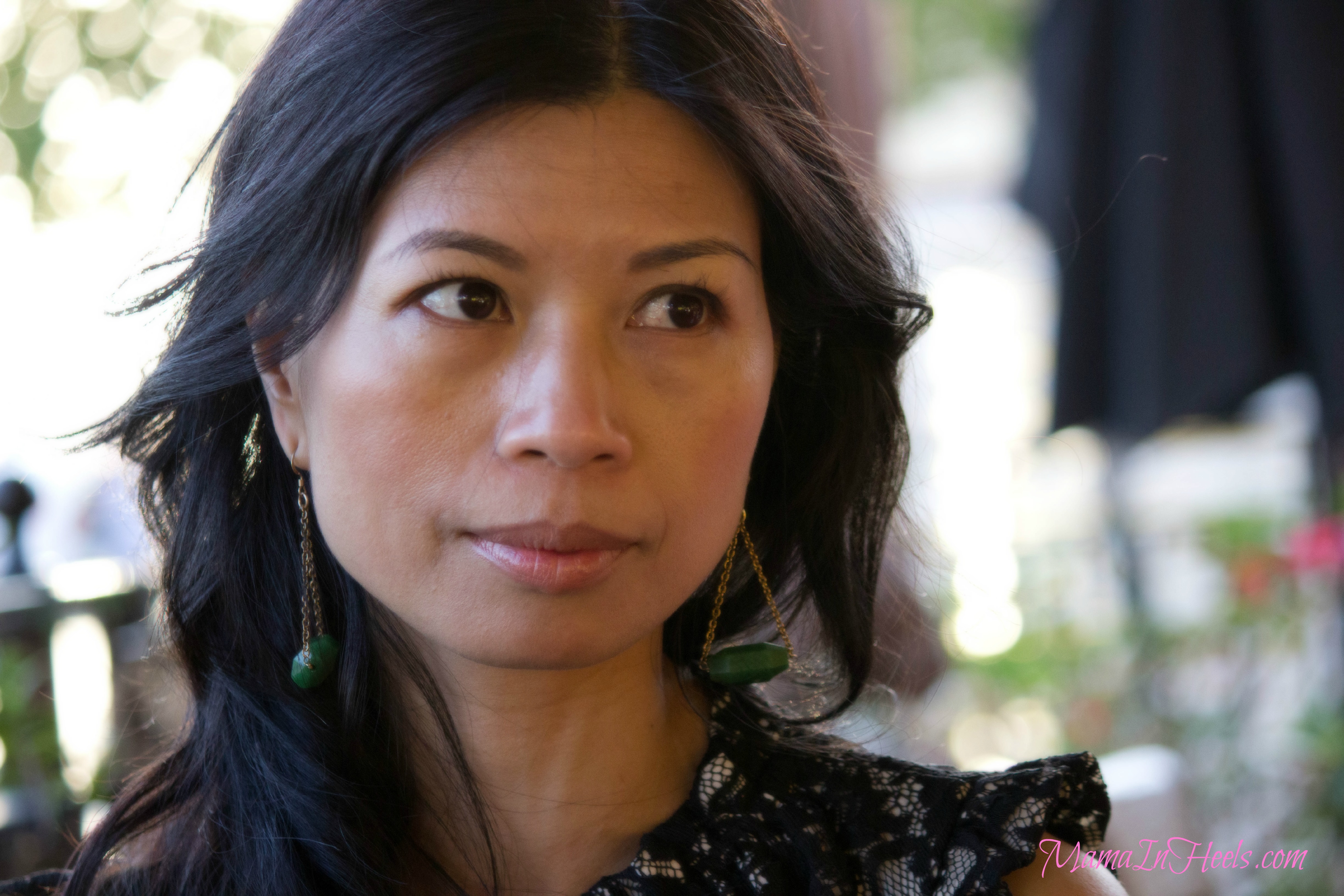 One of my boys recently caught a mild cold plus an ear infection that we discovered a few days later.  So, I have had a handful of sleepless nights (can you tell from these pictures?  Pictures don't lie) and it's been rough.  You can see the bags under my eyes and the dullness on my complexion caused by lack of sleep, but that's part of being a mom, right?  It's inevitable and I wouldn't trade it for anything in this world.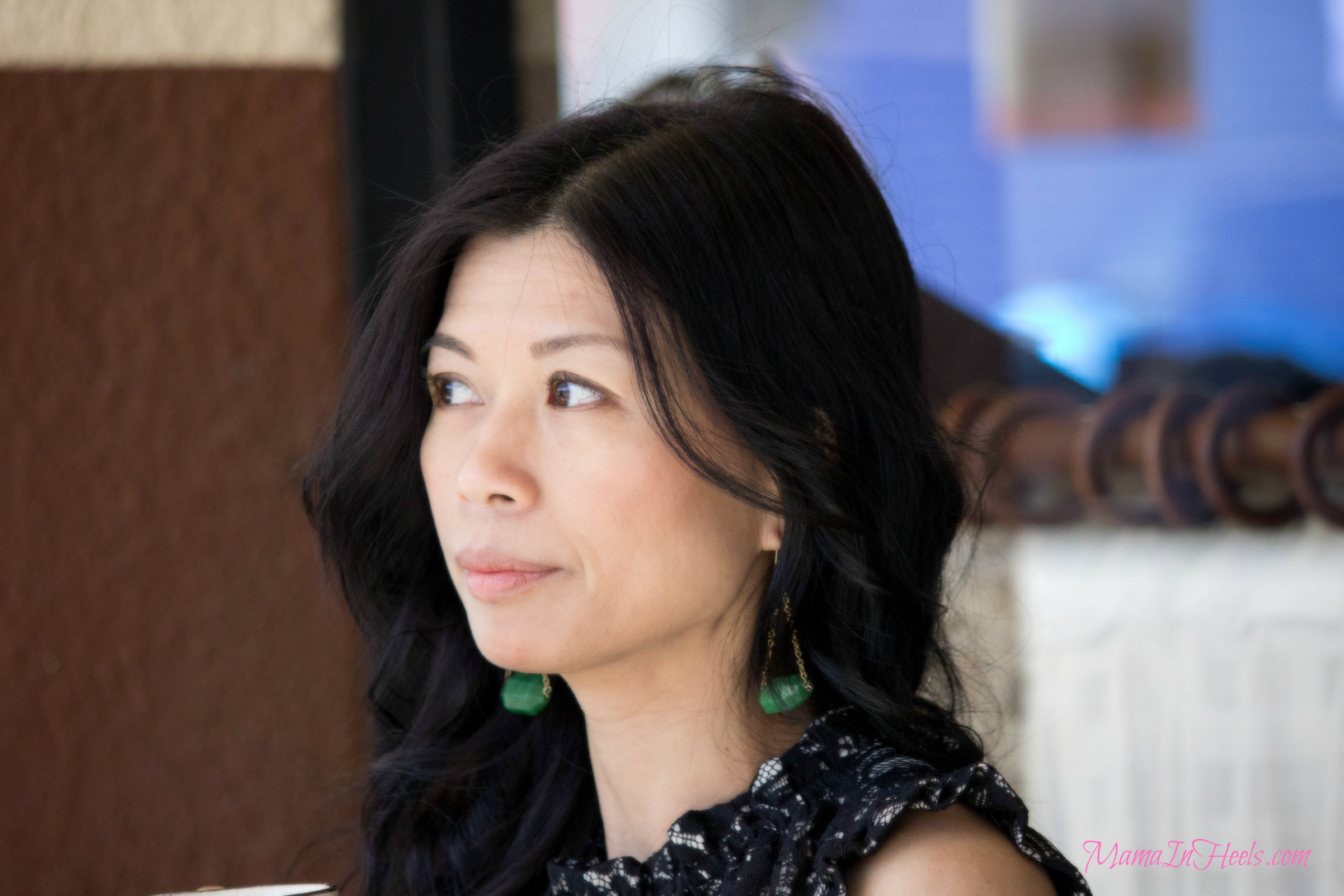 After getting a combination of 10 hours of sleep for the past 5 nights and my son has recovered, I've decided to take some time off for myself.  I put on my heels, colored jeans and a lace top.  I completed my outfit with a pair of emerald earrings, which was the perfect choice for the occasion.  Do you know that green is the color of balance and it is the most restful color?  How perfect was that?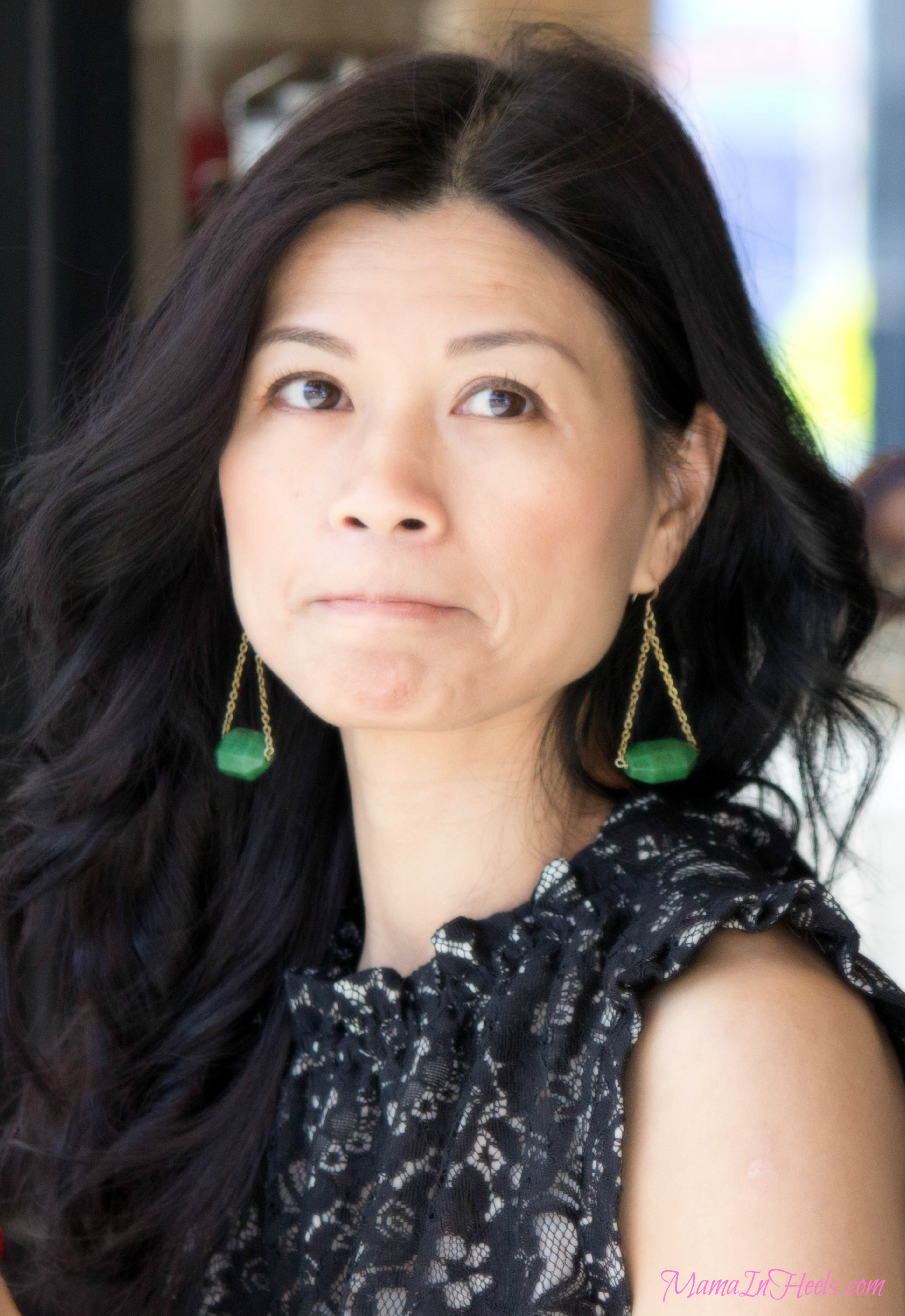 I love antique cameo by Kalmar Antiques, but this pair of emerald green faceted jade earrings with vintage gold chain by Henri Lou was the next perfect choice.  Even though I was tired these Henri Lou earrings brought a sense of beauty balance back.  If you have not heard of Henri Lou you will!  She is the "must have" new fashion brand in the jewelry and handbags accessories market.  Hottest celebrities like Julia Roberts, Teri Hatcher, Taylor Swift, Jessica Simpson, and few others can't get enough of HENRI LOU!  Stay tuned for a chance to win her best selling accessory here at Mama in Heels.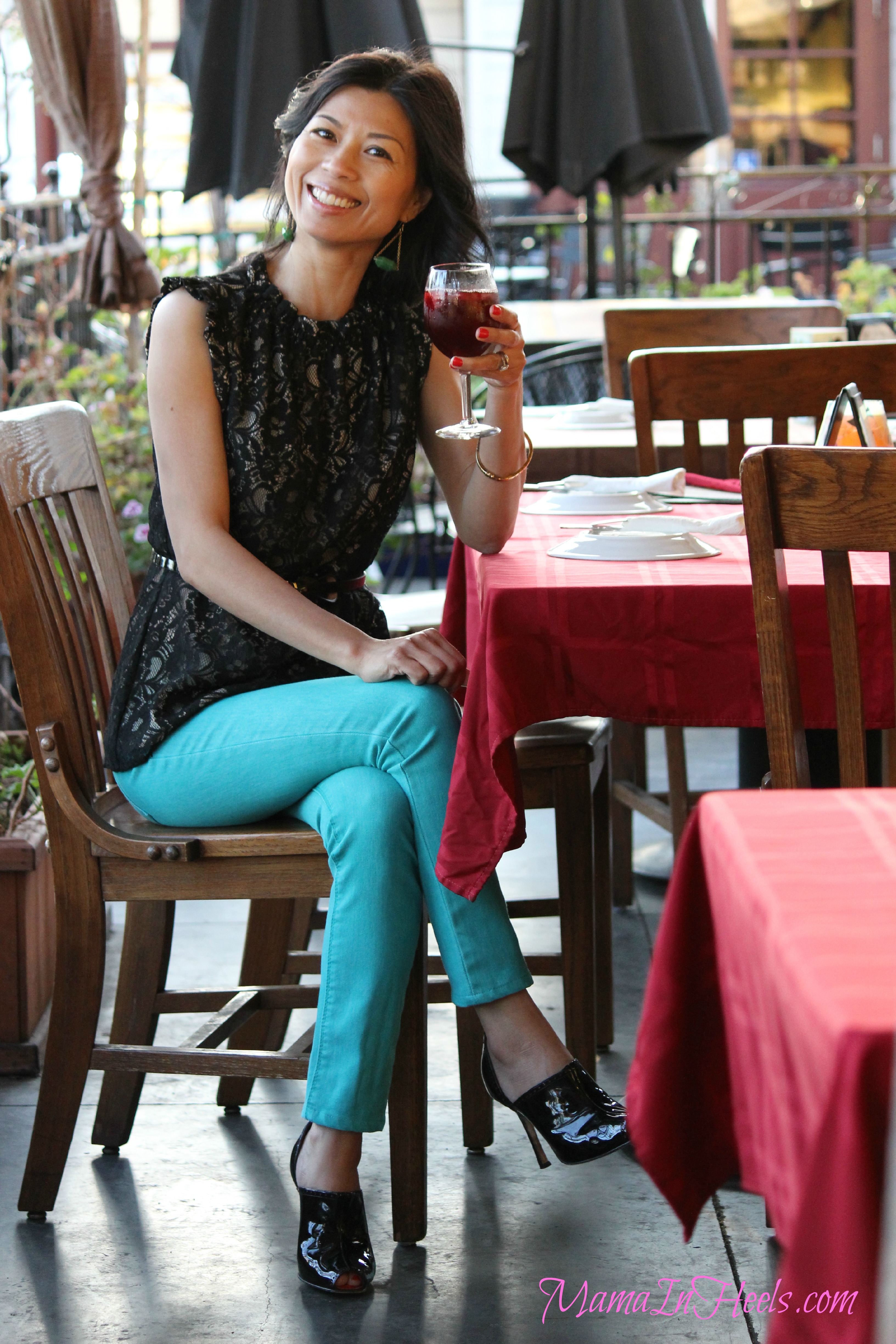 : : OUTFIT : ;
Top: Oasis lace top (sold out, similar here)
Bottom: DL1961 Legging (on sale now for $119)
Shoes: Manolo Blahnik (old, similar here)
Accessories: Henri Lou earrings, Thank You! JCrew belt, vintage bracelet
Thank you so much for visiting and have a fabulous day!