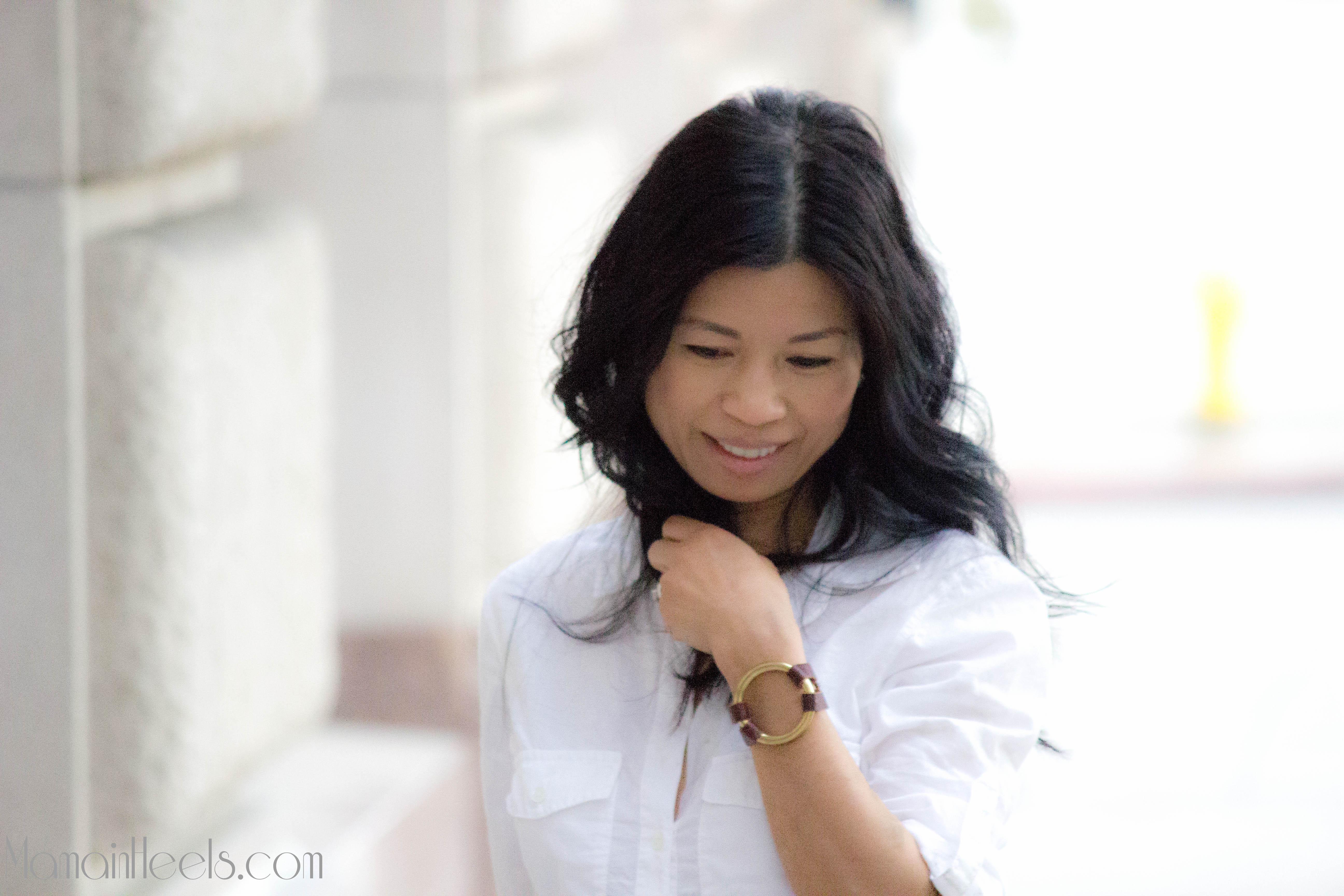 If you love boho chic, classy and timeless jewelry like the earrings that I recently sported here, then you're in luck.  Henri Lou is very generous in giving away their signature "Henri" bracelet to one very lucky winner.  This bracelet has been spotted wearing by celebrities like Teri Hatcher, Julia Roberts, and others.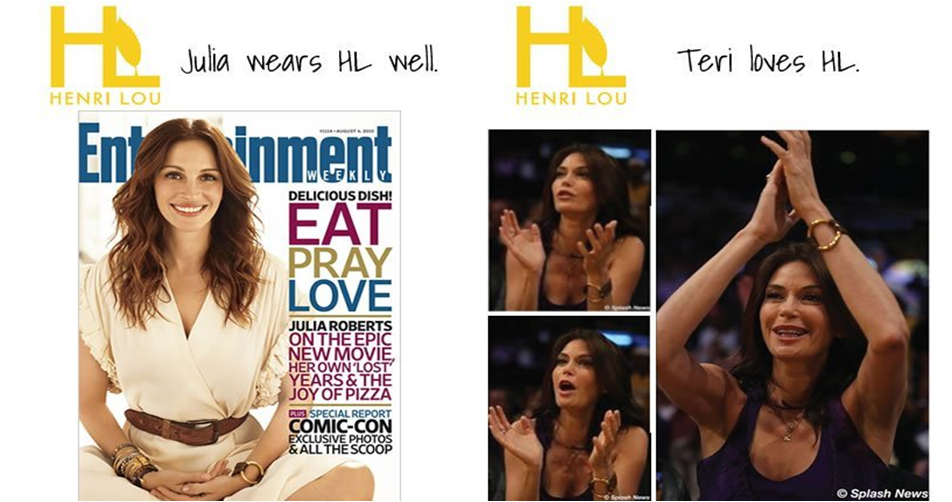 I have to be honest with you, I wasn't sure how I was going to style this bracelet when it first arrived.  My first impression was…OMG..it's western…it's bold…not exactly my style!  However, if you look closely at this saddle ring leather bracelet, known as their signature "Henri" bracelet, you can see how unique and edgy this bracelet is.   Have you seen anything like this?  Did that leave you with an impression?  It did with me, powerful yet feminine!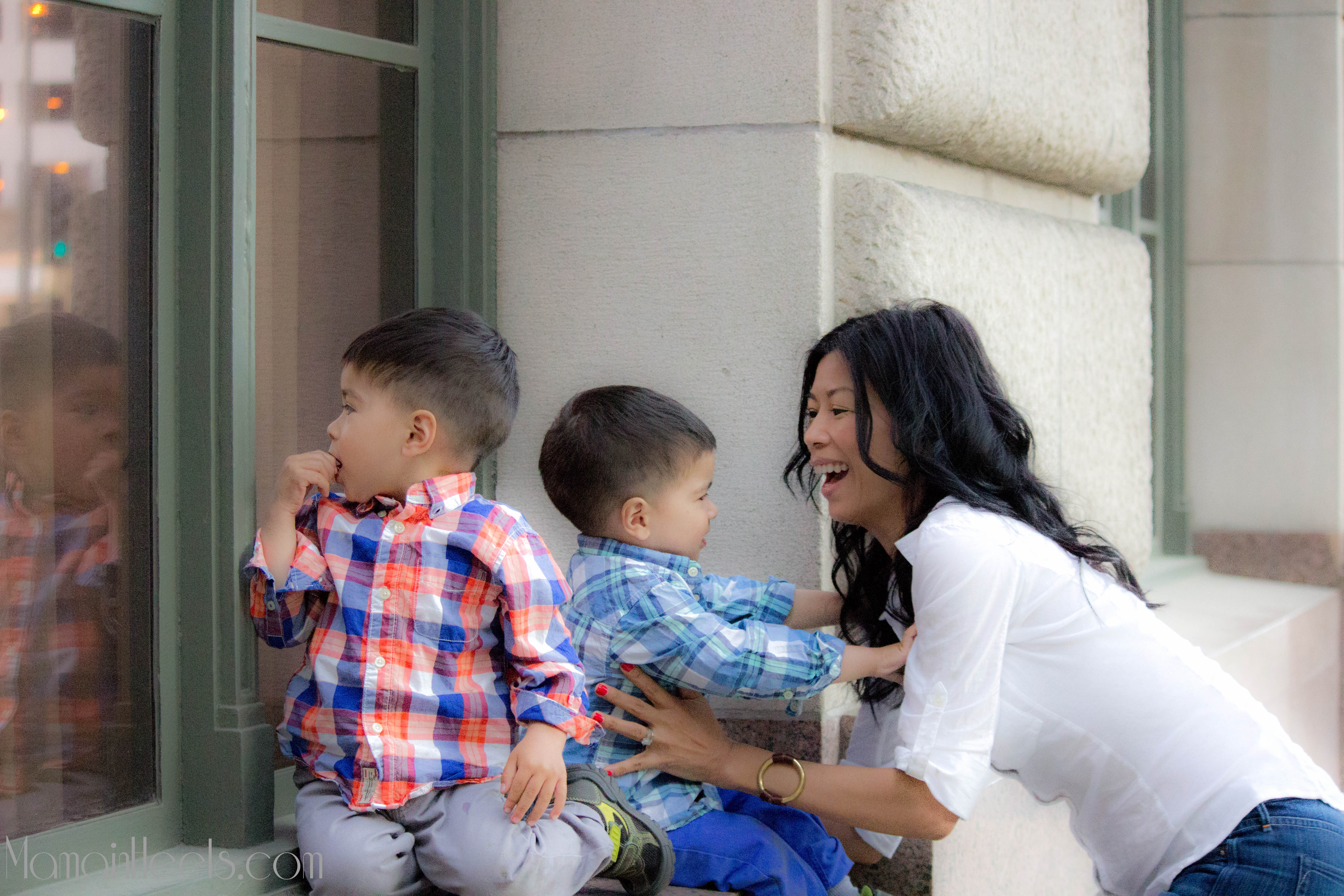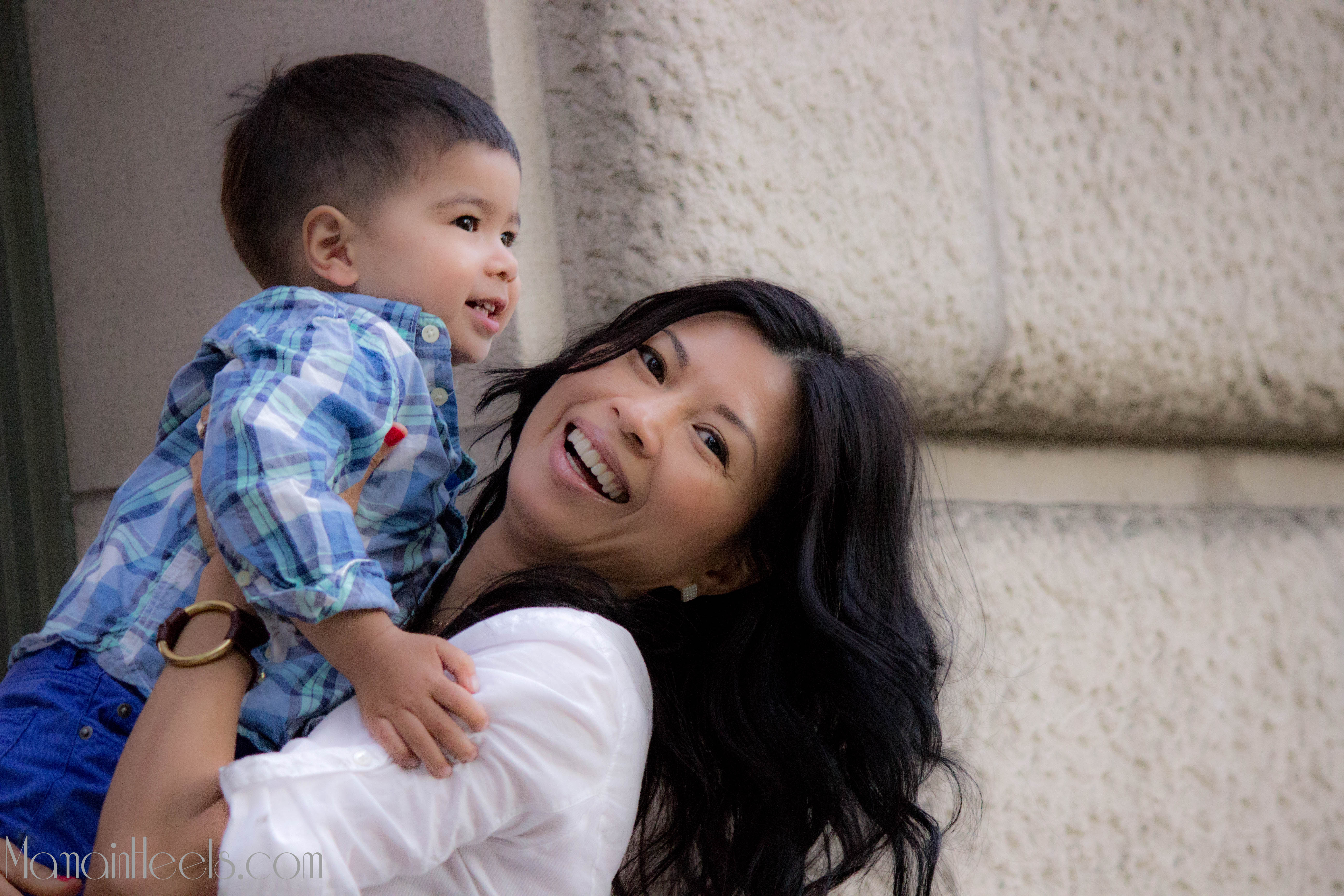 The bracelet turned out to be very versatile and I was able to wear it with any outfit.  For the outing with my boys I chose to pair this bracelet with my favorite skinny jeans and a white blouse.  A handful of women stopped me at the side walk to ask where I got this bracelet from…they've never seen anything like it!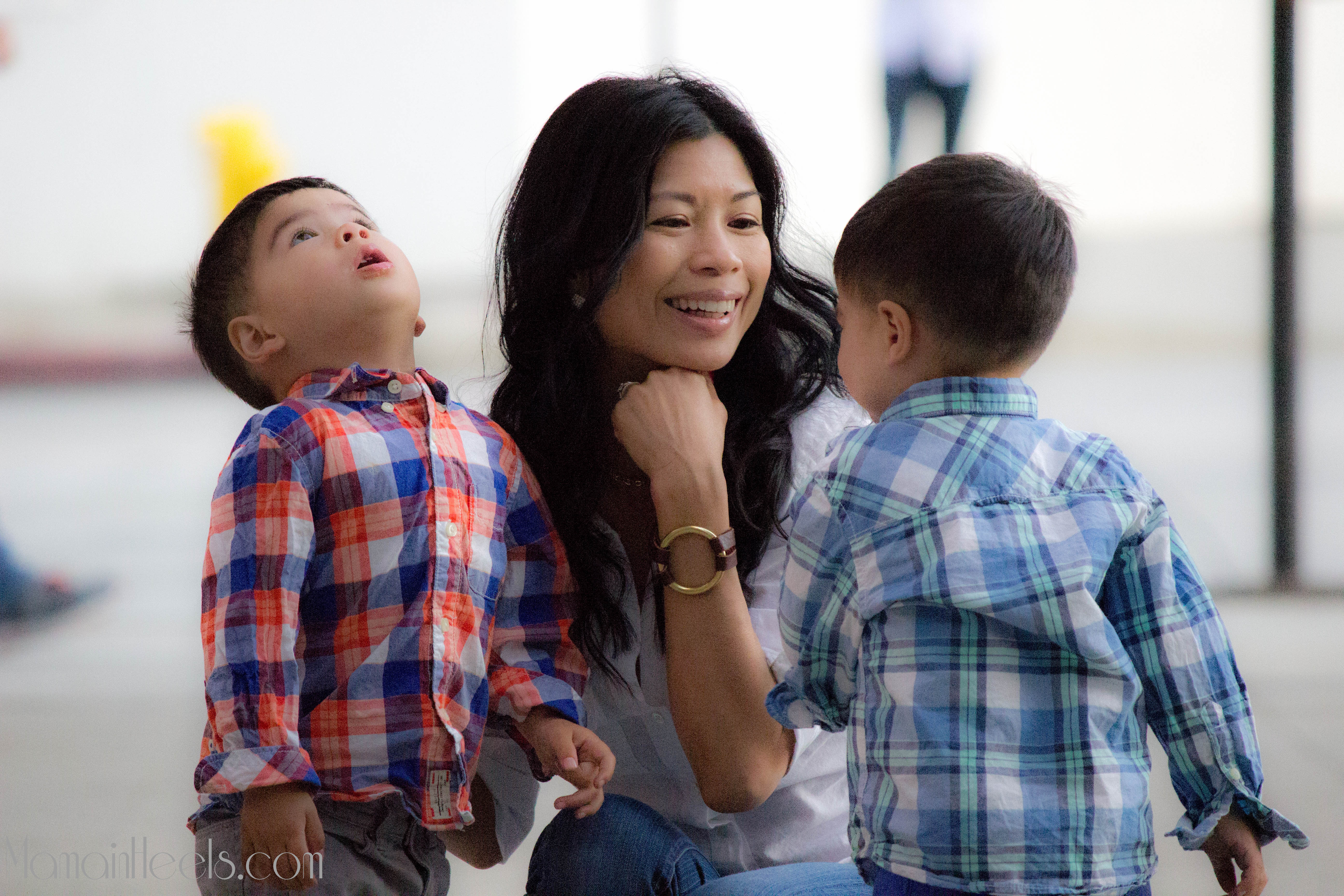 : : OUTFIT: :
Top: James Perse Blouse
Bottom: Earnest Sewn Jeans (also seen here)
Accessories: Henri Lou Signature "Henri" Bracelet, Thank you!
Here's how you can win this fabulous Henri Lou bracelet!!!
: : The Giveaway : :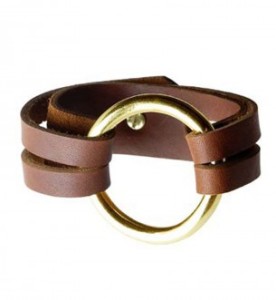 Henri Lou  is offering to giveaway their signature "Henri" bracelet. The winner gets to choose any leather and color.
: : How to Enter : :
1. This entry opens to everyone globally.
2. Please follow all the required steps on Rafflecopter ( 'like' Mama in Heels and Henri Lou Jewelry in Facebook, follow Mama in Heels and Henri Lou Jewelry in Twitter)
The Giveaway will close late at 12:am PST on April 15th. The winner will be chosen at random through Rafflecopter which uses Random.org. The winner will be announced on Rafflecopter as well as Mama in Heels' Facebook and Twitter. The winner will have their prize sent to them by  Henri Lou.  Good luck!!!
a Rafflecopter giveaway