Happy Monday everyone!  Hope you had a great weekend.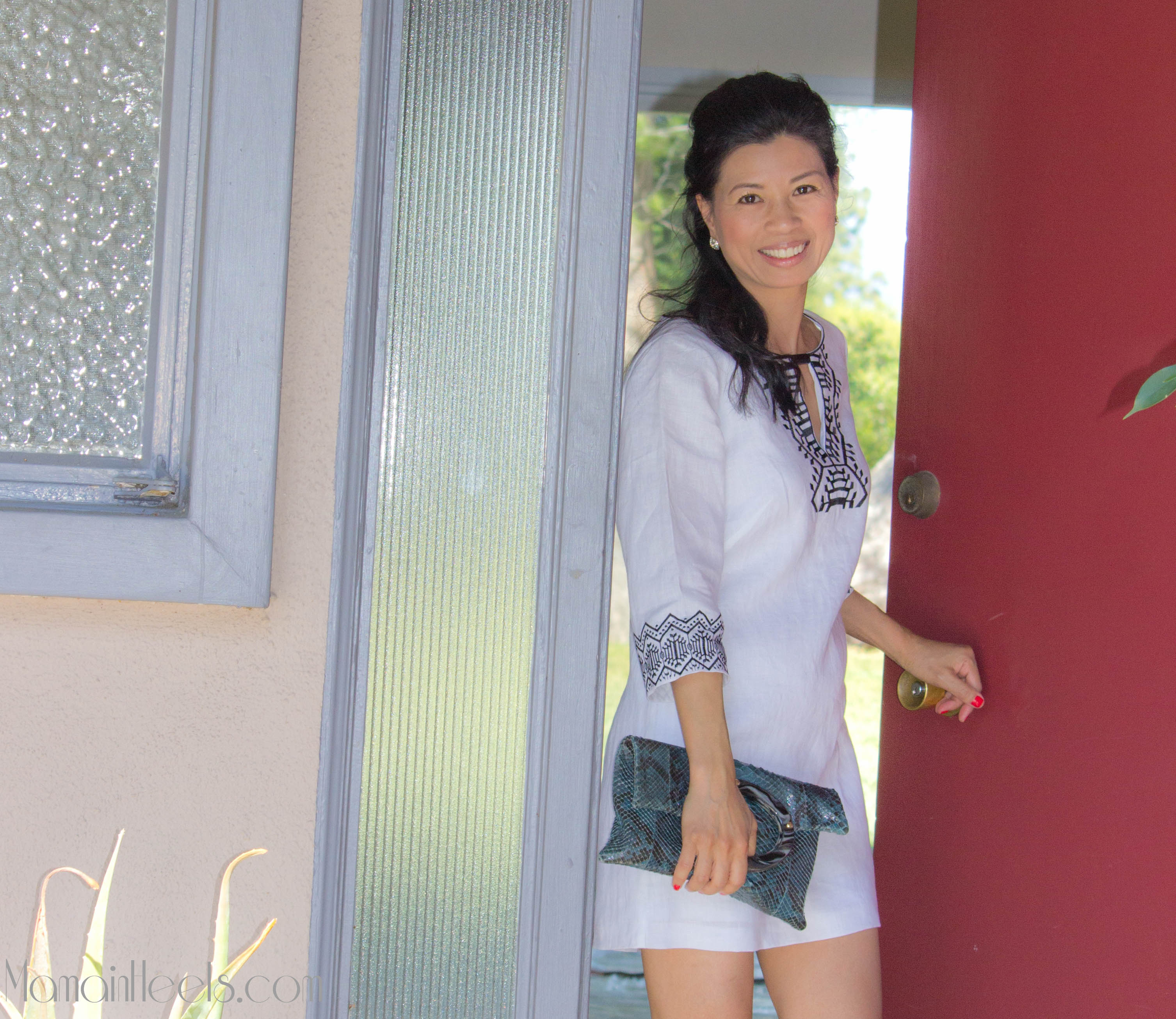 Ever since Megan Draper from Mad Men sang the sexy yé-yé 60s French pop genre song,"Zou Bisou Bisou", I was MAD for her dress and her style.  Who can forget the seductive black mini-dress she wore during this unforgettable performance at a surprise party for her husband, Don.  Here's a recap of that scene in case you missed it.
To channel Megan's look I chose the Donna Morgan Helena Linen Sheath in Schiffli embroidery.  This tunic dress was incredibly comfortable and versatile.  I paired this dress with pumps and a clutch for an evening look. You can pair it with espadrilles for a more casual look or just wear it over your swimwear at the beach.  You can also tuck this tunic in a pencil skirt for work or a tulip/skater skirt for fun.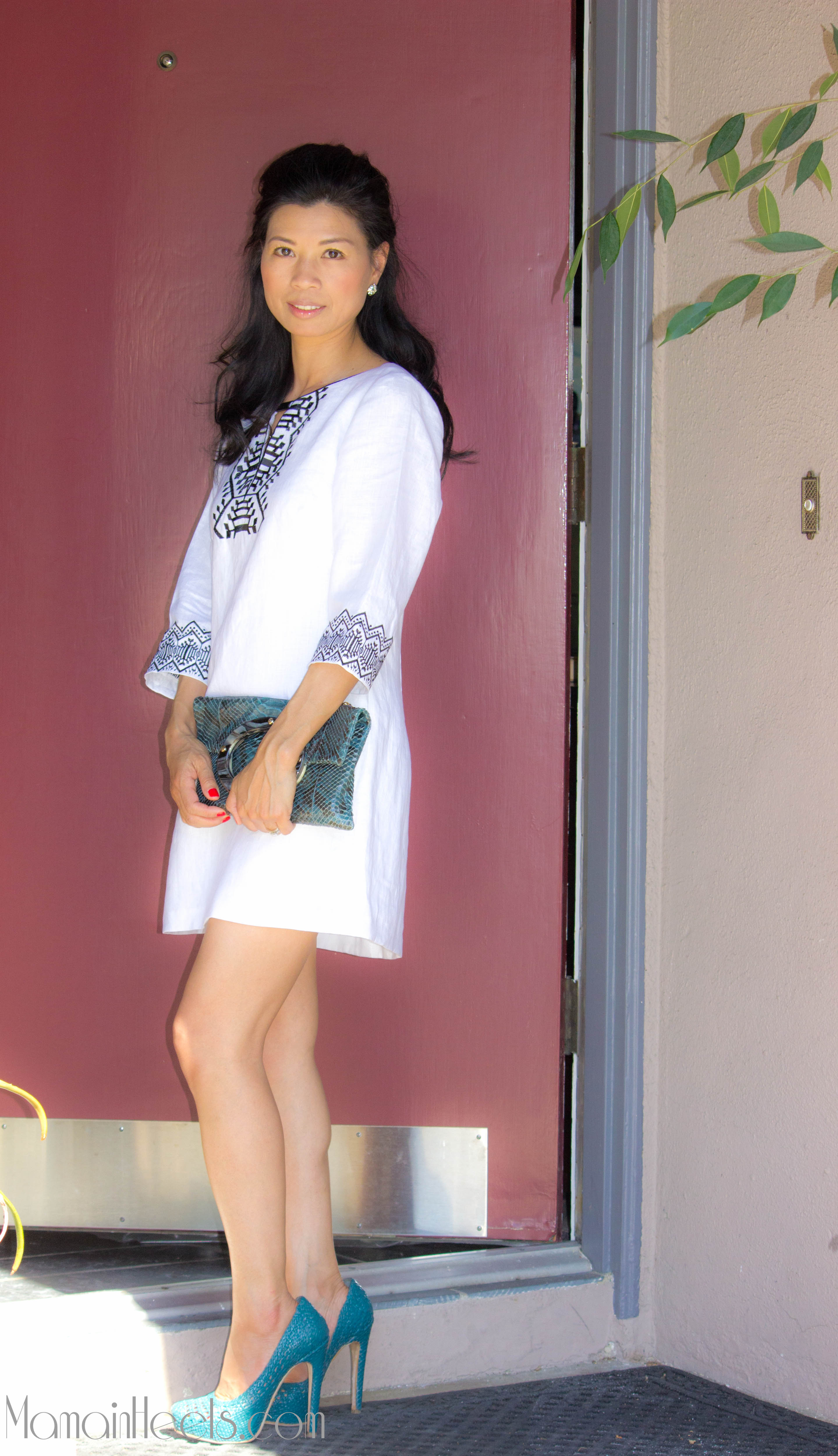 I snapped these photos at my sister and her other half's house before heading to a fancy dinner with them.   They live in this beautiful mid-century modern style house that Don and Megan would envy.  Their home is currently under renovation but I thought it would be too good to pass up for some photo op since I was already dressed in this Megan-esque outfit .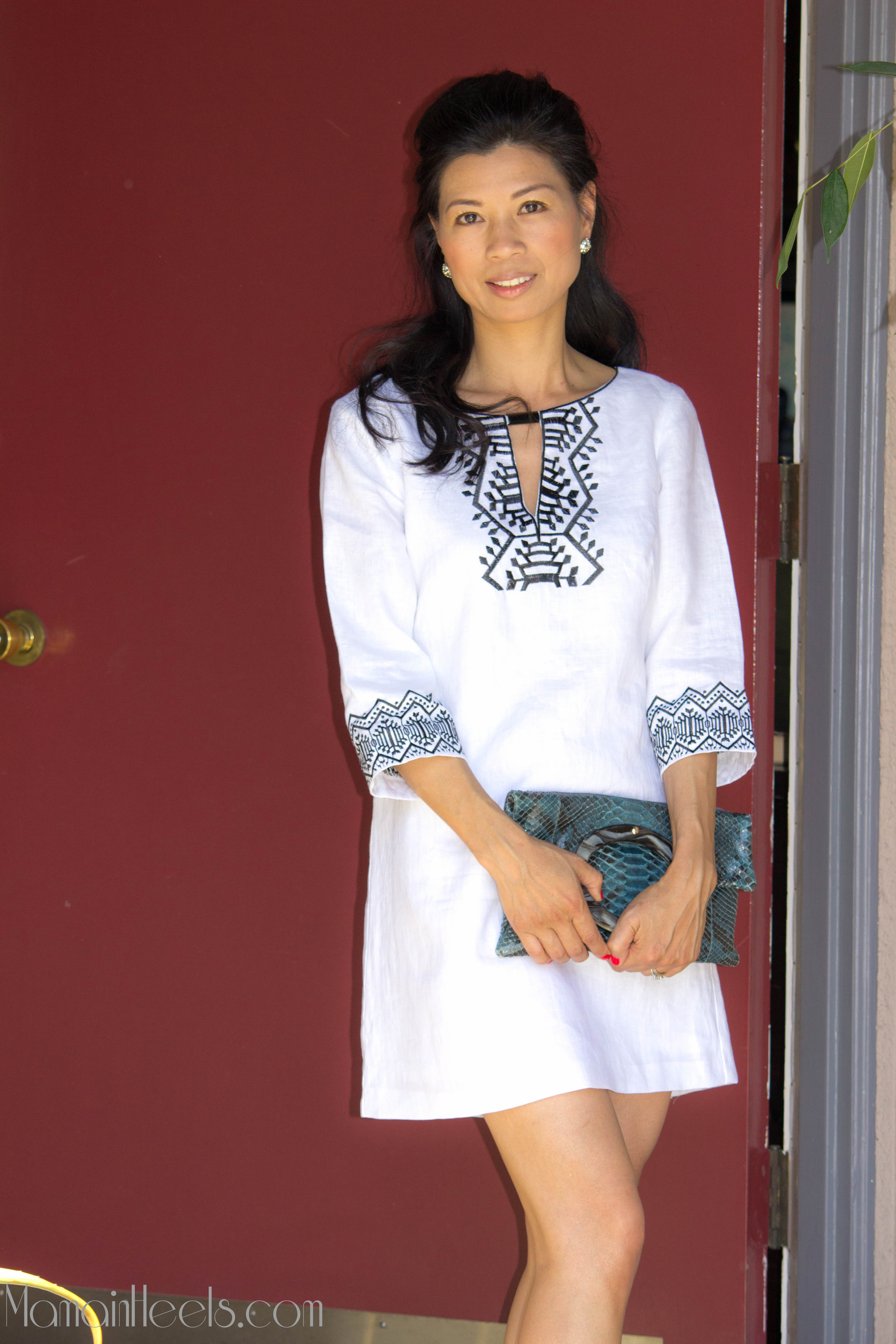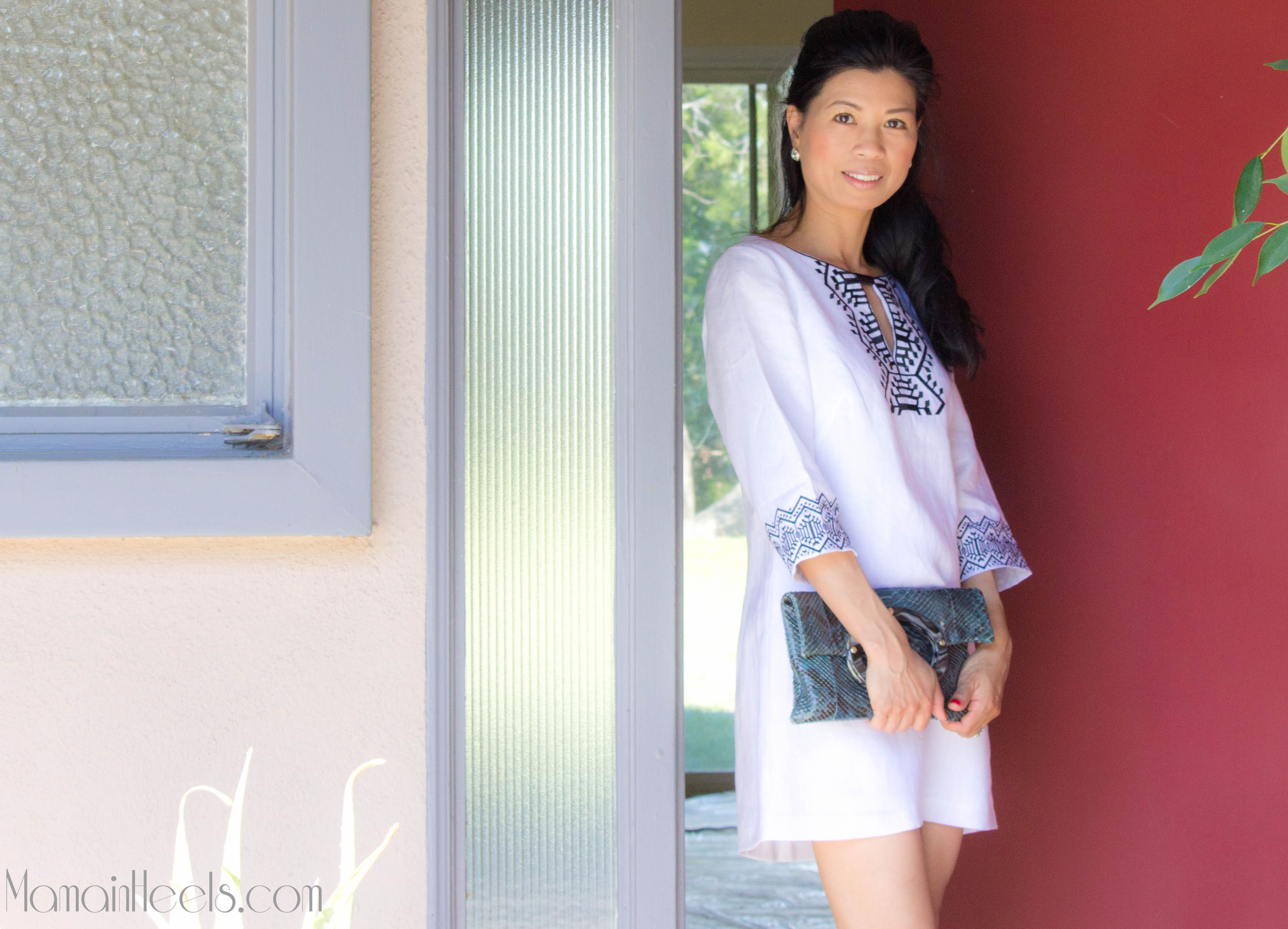 : : OUTFIT: :
Dress: Thanks to Donna Morgan!
Shoes: Prada (old, similar here)
Accessories: Kate Spade Snakeskin clutch (old, similar here), Forever 21 earrings
Thank you for visiting and have a fabulous day!