Happy Friday everyone!
Welcome to the "Things I love" series.    I will be picking my favorite high street finds each week. So whatever you're looking for – be that a new dress, an on-trend top, some ritzy shoes, that statement necklace, or a chic handbag – hopefully, this is the place.  This week, my choice includes …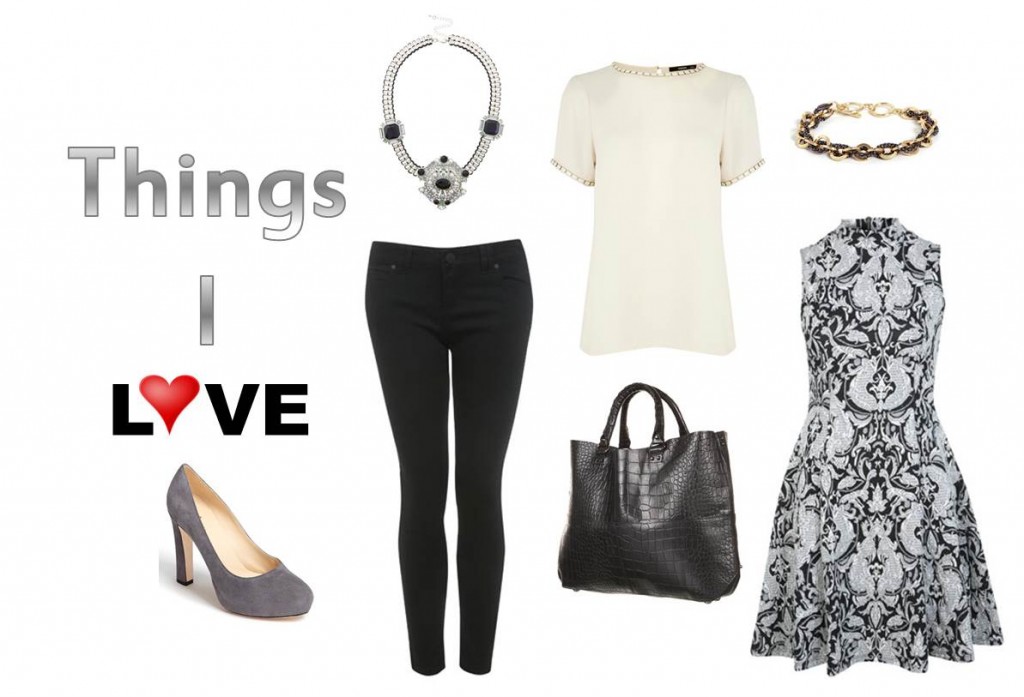 ||Suede Pumps, $328|| Silver Jewel Necklace, $95||Twill Skinny Jean, $44||Embellished Top, $65||Crocodile Leather Tote, $150||Link Bracelet, $26||Jacquard High Neck Skater Dress, $74||
Thank you for visiting and have a fabulous weekend!
        If you liked this post please take one second to vote for me!!!
All you need to do is click on the banner above to register a vote for me!
 You can vote one time every 24 hours from every computer and cell phone!  I really appreciate your support!  THANK YOU SO MUCH!!!