Happy Tuesday everyone!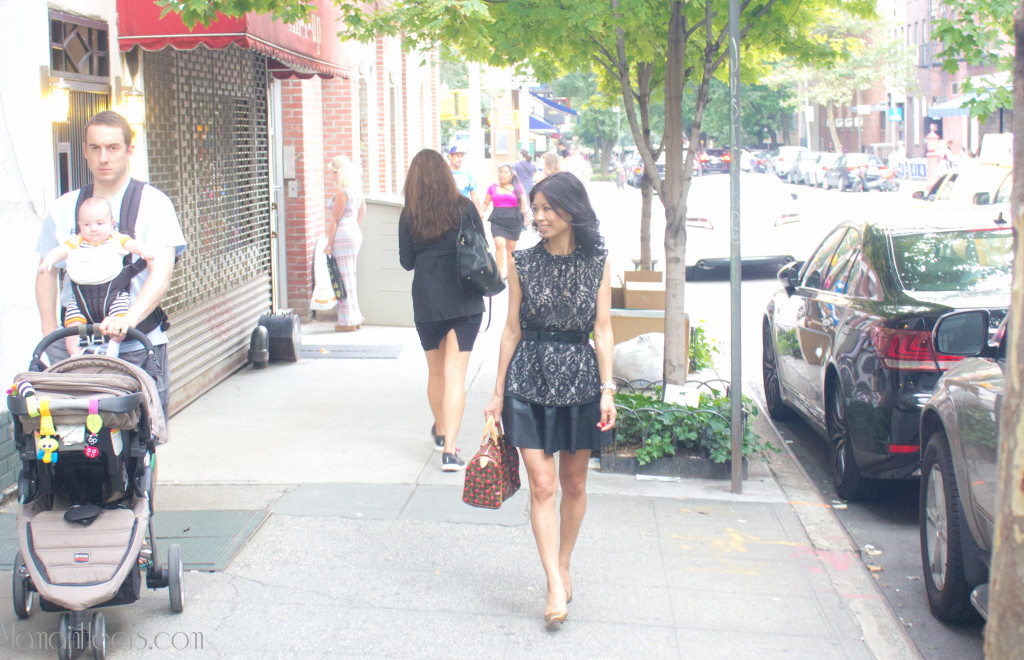 Just a quick hello from my mini vacation getaway!  As much as I love spending every minute with the boys it is really nice to be just away for a couple days to recharge.   As I was heading out to meet up with a friend at the café I can't help but smiled and envied a passerby who was carrying his baby.  I still remember those baby stage days and how sexy my hubby was when he was carrying the boys with the baby carrier.  It's been nice to be able to shop and meet up with friends for some 'me-time'.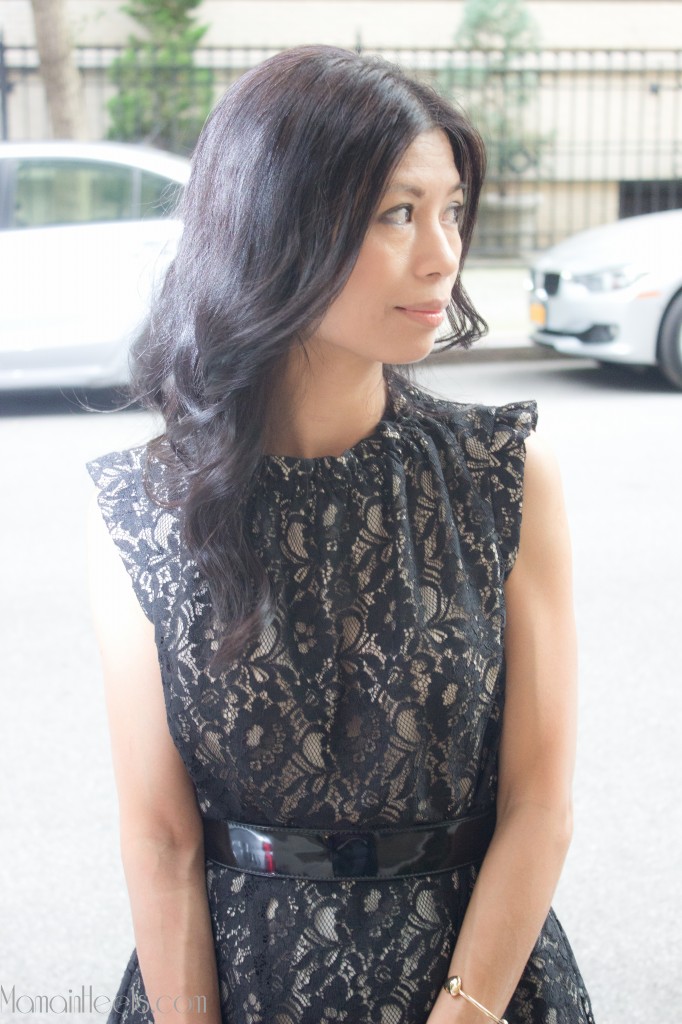 For this venue, I was able to wear one of my favorite trends this season, lace, and not worrying about the boys ripping up my lace blouse accidentally.  I had this lace blouse for a while but only worn it a couple times.  The last time that I wore this blouse was when I had my me time also!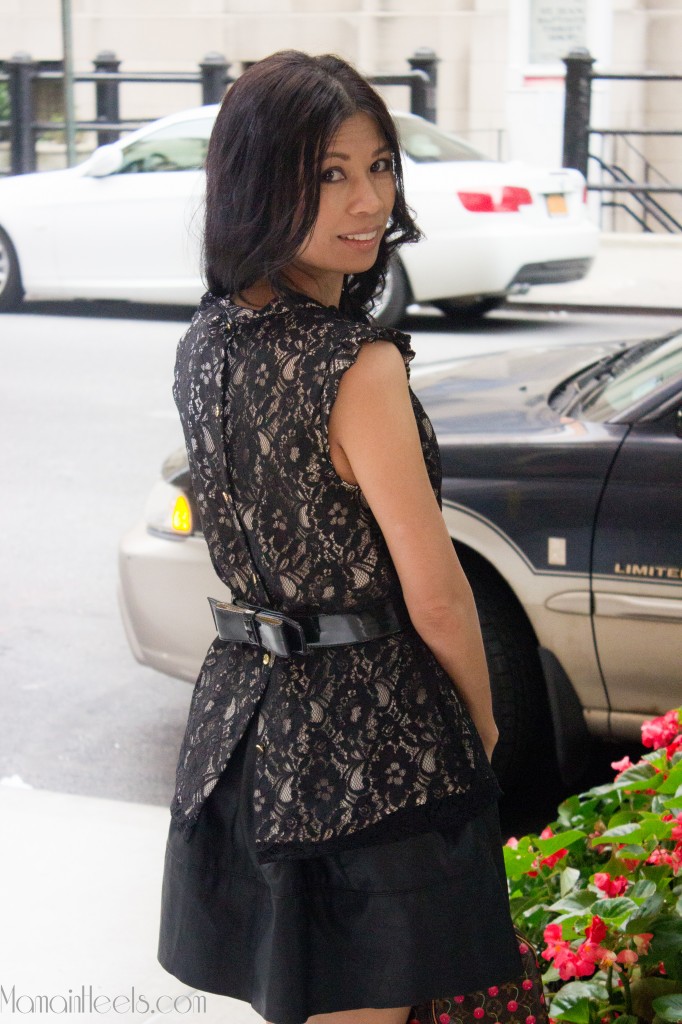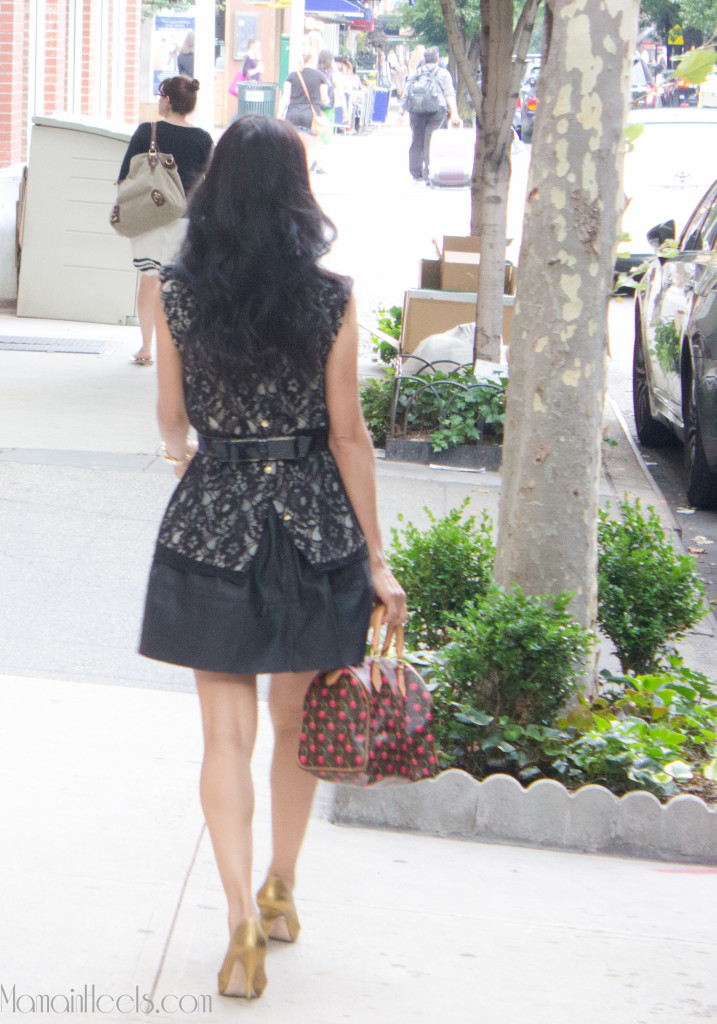 //blouse: oasis.andotherbrands.com lace blouse (last seen here)//skirt: ASOS (last seen here)//shoes: Manolo Blahnik similar (last seen here)//accessories: Forever 21 bracelet, CC watch, Armani Exchange belt (last seen here)//bag: Louis Vuitton Cerise Speedy 25//
Thank you for visiting and have a fabulous day!
         If you liked this post please take one second to vote for me!!!
All you need to do is click on the banner above to register a vote for me!
 You can vote one time every 24 hours from every computer and cell phone!  I really appreciate your support!  THANK YOU SO MUCH!!!