Hello everyone!  I'm excited to announce another giveaway this week….this time it is from Yogi Clothing.  They are giving away their Yogi Lace Pants!!!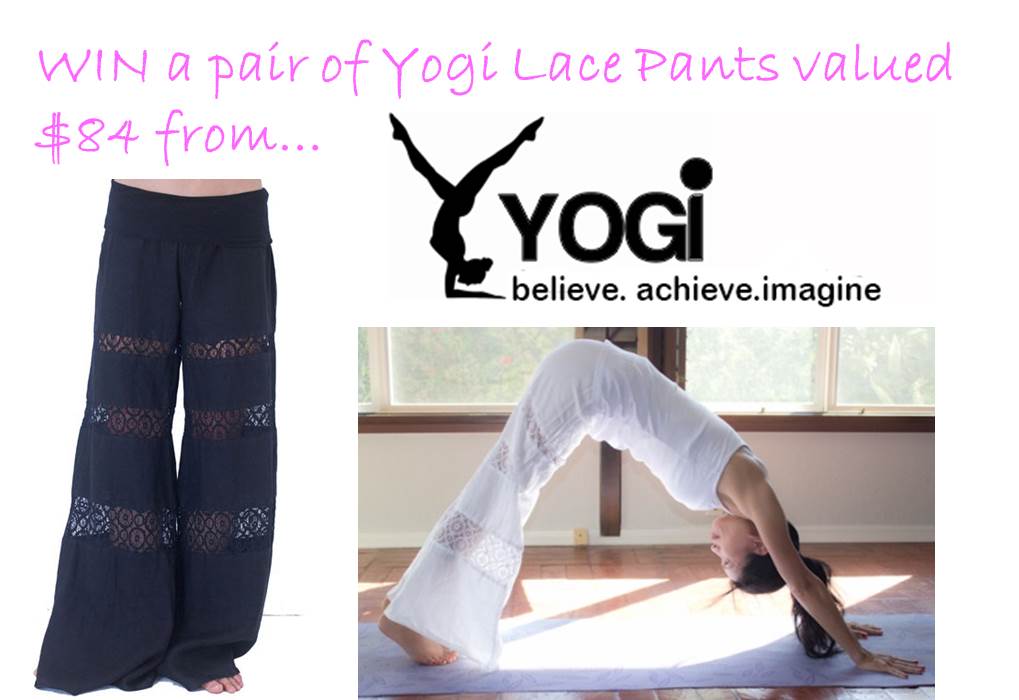 These pants are gorgeous and very stylish.  You can wear them while practicing yoga, run errands, shopping, or lunching with your family/friends.  I wore these pants to practice my yoga here.
Here's how you can enter:
1.  You  must be 18 years and older.
2.  This entry opens to U.S. and Canada Residents only!
3.  Contest runs from 09/19/2013 through midnight on 09/26/2013.
Winner will be chosen randomly.  Winner will be posted on this page when the giveaway has ended.  The winner will have 48 hours to respond to me from the time I send the email.  If you don't respond in 48 hours, I will choose a new winner, no exceptions.  In order to be fair to everyone, ALL entries will be verified.  Good luck and thank you so much for visiting!!!
         If you liked this post please take one second to vote for me!!!
All you need to do is click on the banner above to register a vote for me!
 You can vote one time every 24 hours from every computer and cell phone!  I really appreciate your support!  THANK YOU SO MUCH!!!