Happy Friday everyone!
I have some exciting news to share with you this coming weekend!  Gudrun Sjödén is having a customer appreciation event at their Soho (NYC) store starting this Friday evening, and continuing throughout the weekend.  The in-store event will feature a fashion mingle, refereshments/snacks, a book signing, and special entertainment with a live performance by Sophia Knapp.  So if you're in town please do stop by and browse their new Autumn/Winter 2013 collection, which is also available online.  Now on to today's post…
Welcome to the "Things I Love" series. I will be picking my favorite high street finds each week. So whatever you're looking for – be that a new dress, an on-trend top, some ritzy shoes, that statement necklace, or a chic handbag – hopefully, this is the place. This week…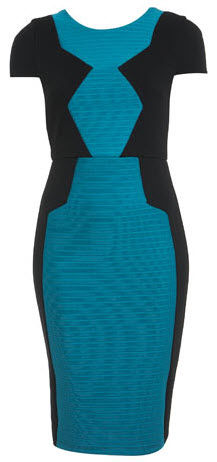 I love color block dresses and this one is structured but simple and classy.  For $68, I think that's a steal.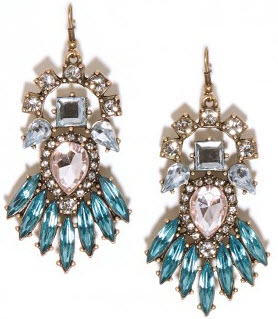 I think these earrings will go nicely with the above dress, no?  So pretty…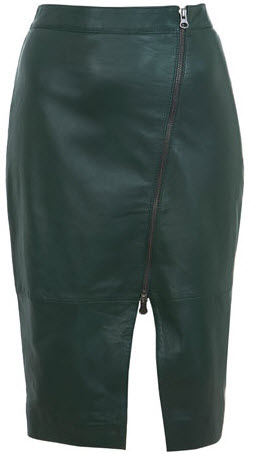 Leather is still on trend, and this green leather skirt has fun written all over it!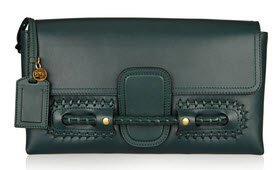 Envelope clutches are in and I love the intricate details on this one by Alexander McQueen, especially at 56% off!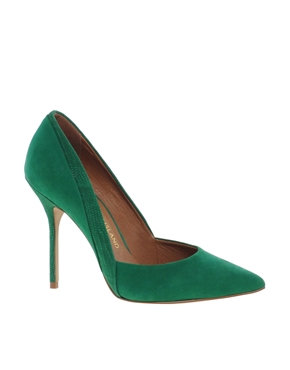 A girl can not get enough of shoes…shoes…shoes!  These will add color and festive to a neutral outfit.
Thank you for visiting and have a fabulous and safe weekend!
        If you liked this post please take one second to vote for me!!!
All you need to do is click on the banner above to register a vote for me!
 You can vote one time every 24 hours from every computer and cell phone!  I really appreciate your support!  THANK YOU SO MUCH!!!