Happy Monday everyone!  Hope you had a great weekend.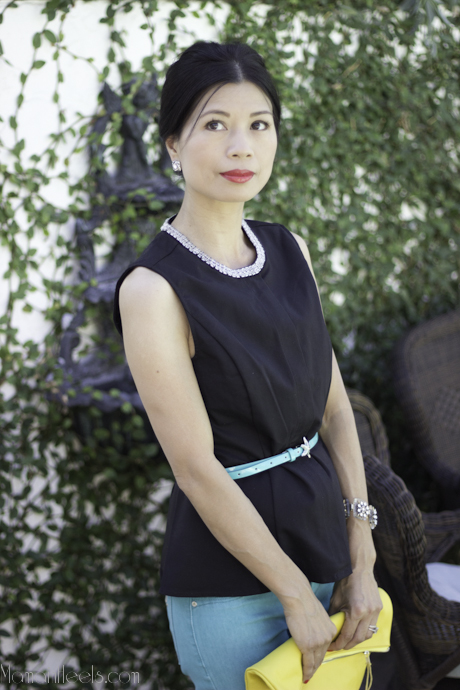 ||Wearing: 3.1 Phillip Lim for Target Peplum Tank, DL1961 Emma skinny (last seen here), Miu Miu shoes (last seen here), JCrew earrings, Forever 21 bracelet, Ann Taylor Jeweled belt, and DIY leather clutch (last seen here)||
_____________________________________________________________________________________
Were you caught in the 3.1 Phillip Lim for Target craze a couple weeks ago?  If you did, I hope it was worth your while.  I've heard how crazy it was.  The collection on the Target e-commerce site sold out within minutes, if not hours.  I also heard stories about people getting in line at Target at 5 am in the morning!  In LA, the collection was sold out within the hour, especially the handbags.
I've always been a big fan of Phillip Lim before his 3.1 startup.  He was the Chief Designer for a Los Angeles label called Development, which he also co-founded.  The line was known for its effortlessly chic and youthful elegance aesthetic.  I was sad to learn that he left the label.   You see, back in LA I frequently had access to his sample sales. I was even given a VIP access a couple times to buy the samples from his archives!  I was happy to learn later that he had started a new line called 3.1 Phillip Lim in New York.
When I heard that 3.1 Phillip Lim will be collaborating with Target I was uber excited!  Although the "real " 3.1 Phillip Lim is considered affordable to most people, I still think they are not that affordable .  The "3.1 Phillip Lim for Target" line is admittedly lower in quality and is mass produced but that was not enough to prevent a lot of shoppers like me from getting them.  When I saw the collection preview from Target a while ago there were a few items that I really liked and thought of getting.  And no, as much as a big fan of Phillip Lim, I did not stay up until the wee hours to purchase his items online.  Nor did I wake up at 5am (this mama always needs her beauty sleep) and wait for Target to open their doors.  Maybe because I'm old now and just don't have the stamina or energy to stay up late or getting up early.
Anyhow, that Sunday I made a trip to Target in the late afternoon to pick up shampoos, toothpaste, and SPF for the boys, and if time permits do some browsing in the Women's Clothing section.  The 3.1 Phillip Lim for Target collection was strategically placed near the entrance so that you wouldn't miss it.  Wow…wow..wow…everything was gone…gone…gone!  I was told by the cashier that his items, especially the handbags were sold out within minutes.  There were some items left, but I chose this peplum shirt because the material did not look or feel cheap.  I wore this outfit to have brunch with my sisters.  This was the only 3.1 Phillip Lim for Target item that I purchased, which I had the intention of purchasing initially, and proud of myself for not spending hastily on items that I didn't need.  I think it's a good thing that I didn't get caught up with the Craze.  Otherwise, I would have been tired, grouchy, sleepy with a hole in my wallet….not a good combination for a supposedly relax weekend!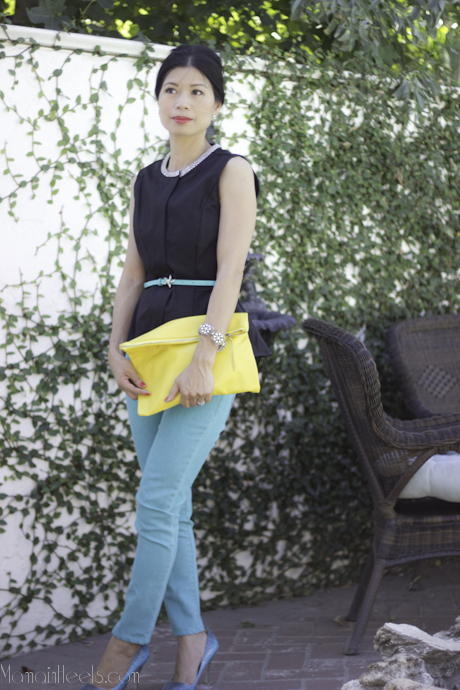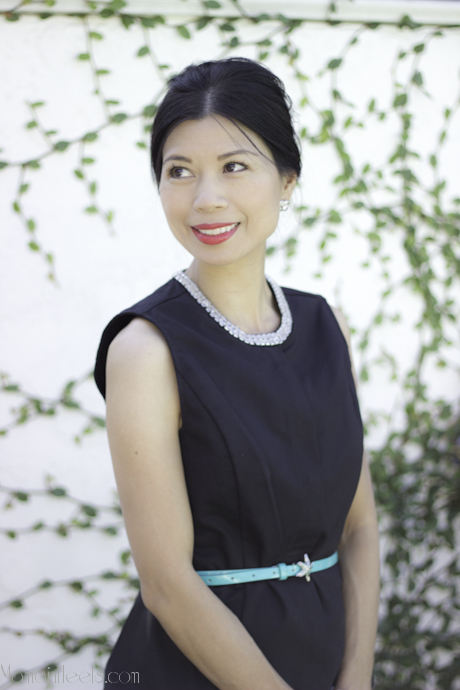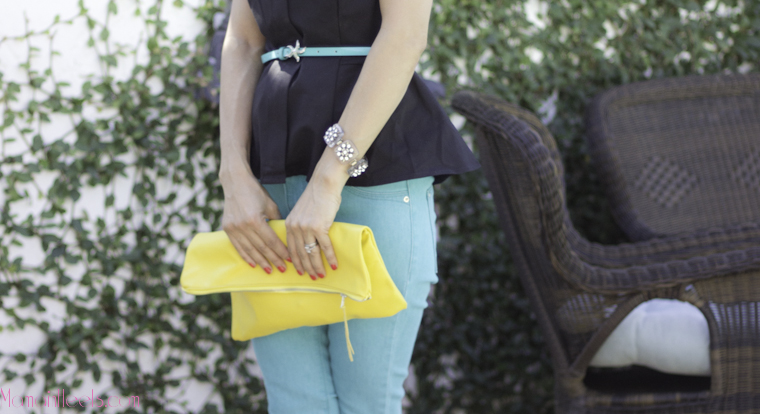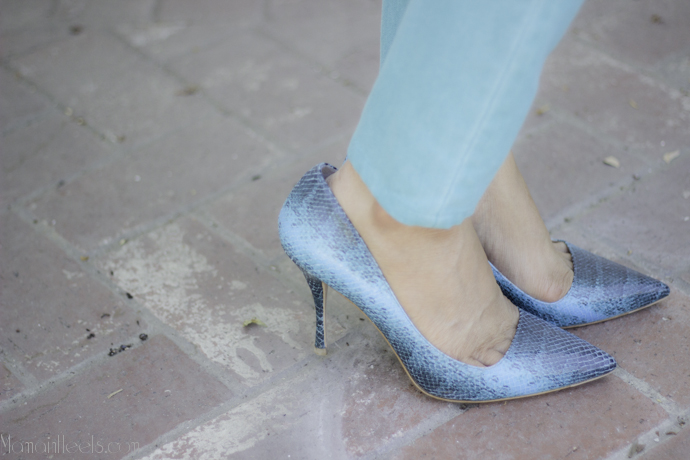 Thank you for visiting and have a fabulous day!
         If you liked this post please take one second to vote for me!!!
All you need to do is click on the banner above to register a vote for me!
 You can vote one time every 24 hours from every computer and cell phone!  I really appreciate your support!  THANK YOU SO MUCH!!!