Happy Wednesday everyone!
Thank you so much for your support.  Mama in Heels has been chosen as VoiceBok's Top 50 Moms Who Blog About Fashion and Beauty for 2013.  I would be eternally grateful if you could vote for me to be their Top 10 at http://voiceboks.com/top-50-moms-who-blog-about-fashion-beauty/.  Now onto today's post…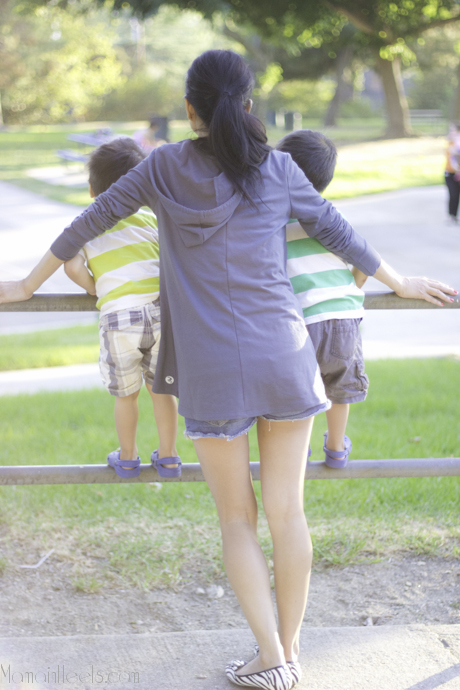 ||Wearing: A-Line Hoodie Throwover Top thanks to Wear Me Out!, Joe's denim shorts (last seen here), Ellen Tracy shoes (super old, similar here)||
_____________________________________________________________________________________
Looking for a versatile but stylish top that you can wear to most places?  I found mine at Wear Me Out!  I love this a-line hoodie throwover top from their crossover tops collection.  It is very comfortable and flattering to your body.   If you have not heard of Wear Me Out, they make active lifestyle clothing line for the active busy women.  Their styles are designed to be mixed and matched for easy transition from the gym to on the go.  There are few more styles like this, this, and this that I really love.
I've been putting a lot of miles on this top.  It has accompanied me to the post office, supermarkets, hardware stores, the mall, the spa, and other places.  Most recently,  I wore this top for a park outing with my family shown here in these photos.  Our neighborhood park is considered our second home now…it used to be Home Depot before the arrival of the kids LOL!  We love heading there before or after dinner few times a week so that the boys can play as well as watching older kids playing basketball and other sports.  I love how this top kept my face and eyes off from the dust and wind at the playground.  This versatile top made my list of closet staples.  I know it will keep me warm from the chilly nights and crisp mornings in Fall and bitter-cold in Winter!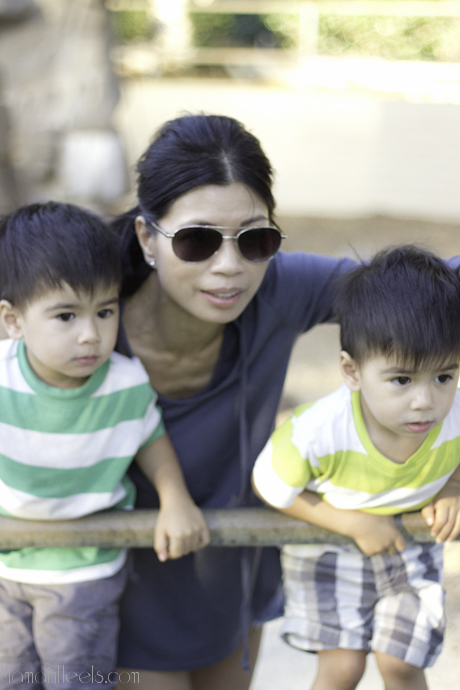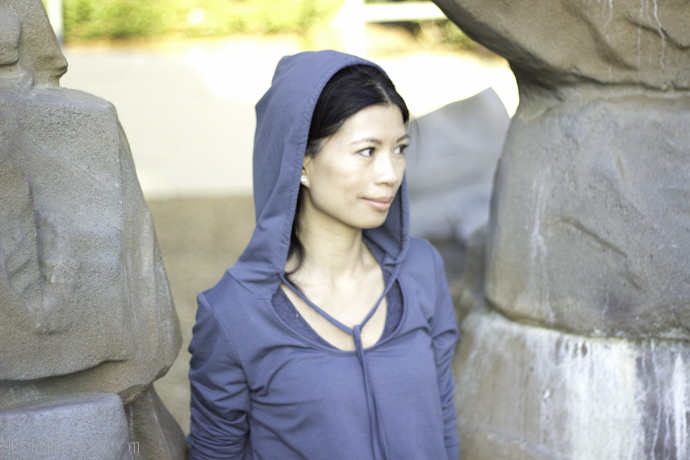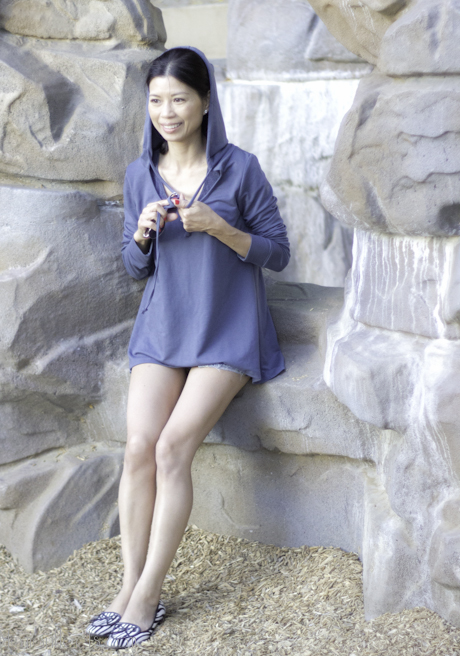 Thank you for visiting and have a fabulous day!
        If you liked this post please take one second to vote for me!!!
All you need to do is click on the banner above to register a vote for me!
 You can vote one time every 24 hours from every computer and cell phone!  I really appreciate your support!  THANK YOU SO MUCH!!!