Happy Monday everyone!  Hope you had a great weekend.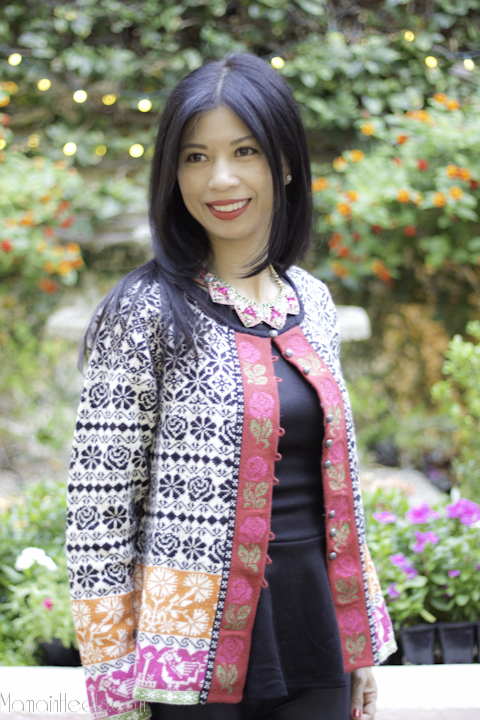 ||wearing: "Muhu" cardigan – thanks to Gudrun Sjoden, Target peplum, Forever 21 pants (last seen here), Christian Louboutin shoes (last seen here), Flea Market necklace||
_____________________________________________________________________________________
Last week, hubby and the boys took me to our favorite Spanish restaurant to celebrate my 21st plus a couple decades birthday.  We sat at the courtyard, which was absolutely gorgeous.  It was on a crisp fall night, a perfect night to wear this stunning "Muhu" cardigan from Gudrun Sjoden for my birthday celebration.  This "Muhu" cardigan from their Winter 2013 collection marks my official function as the new Brand Ambassador for Gudrun Sjoden.  You can check out their entire collection here.  The cardigan was more beautiful in person than in pictures.  The quality was top notch and the fit was perfect.  I initially didn't think it would fit my petite frame but it did!  I know I can put more mileage on this cardigan this Fall and Winter and many more to come…a definite closet staple!!!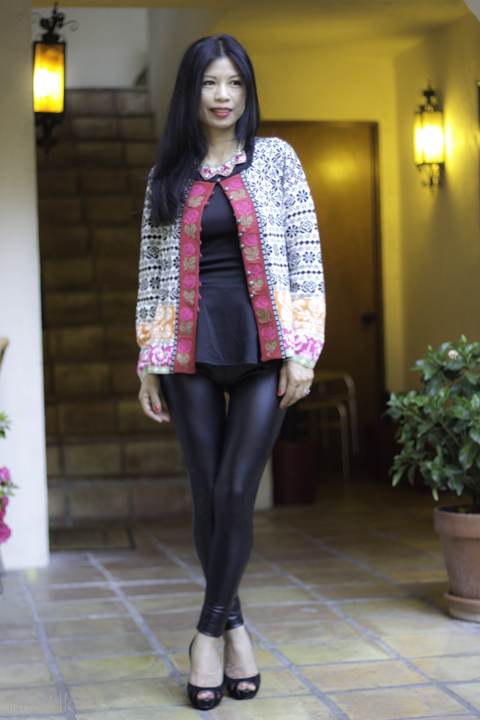 If you liked this post, please vote for me 

here 

for Top 50 Moms Who Blog about Fashion and Beauty, and 

here 

for Top Mommy Blog.  I really do appreciate it!!!
Thank you so much for visiting and have a fabulous and safe weekend!