Hello everyone!  I have something exciting news that I absolutely have to share with  you today!!!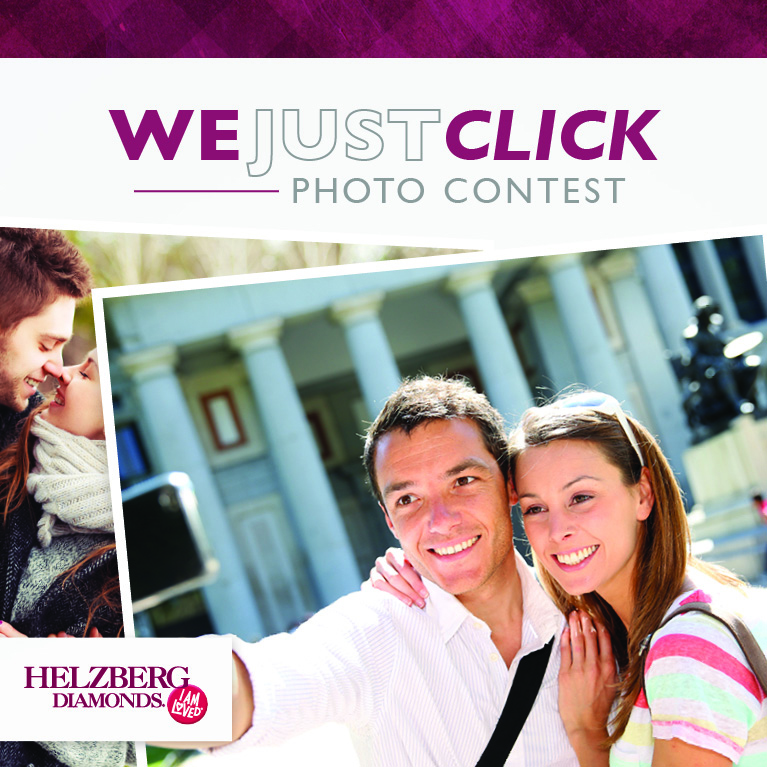 Helzberg Diamonds is launching their "We Just Click" photo contest starting today.  Every love story brings together the tale of two journeys, and that's what Helzberg Diamonds' new "We Just Click" photo contest is all about.  Could you capture the essence of your relationship in just three photos?  Or have any snapshots that show how your relationship has developed over time?  Helzberg would love to read about your unique relationship journey.
From October 18th through November 6th, Helzberg's "We Just Click" photo contest invites Mama in Heels readers to show how you and your significant other "click" for a chance to win a $1,000 Helzberg gift card to put towards the purchase of an ideal cut diamond from the new My Diamond Story collection!
I've been getting a lot of emails and comments about how I met my husband and the relationship that we have.  All I can say right now is that he's the best thing that has ever happened to me and I'm so glad that I went on that cruise.  One title that can sum up the essence of our relationship is "Two Lost Souls that Met on the Love Boat and Sailed into Eternity".  I submitted our "We Just Click" photo contest here, and would love for you to vote for us

But there's more!  Helzberg Diamonds has given me a choice to select one of these top three best-selling items (see the choices below) of my choice as a thank-you for my time in creating this post to share with you.  However, I've decided (with their approval) that I would give this away to one lucky Mama in Heels reader instead!!!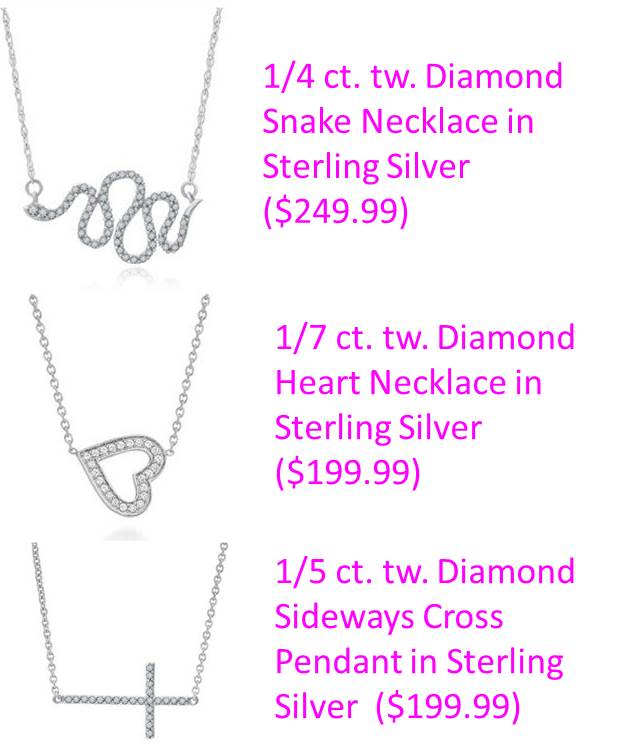 ||Diamond Snake Necklace in Sterling Silver, Diamond Heart Necklace in Sterling Silver, Diamond Sideways Cross Pendant in Sterling Silver|| 
Here's how you can enter to win one of these beautiful necklaces:
1.  You  must be 18 years and older.
2.  This entry opens to U.S. Residents only!
3.  Contest runs from 10/18/2013 through midnight on 11/06/2013.
Winner will be chosen randomly.  Winner will be posted on this page when the giveaway has ended.  The winner will have 48 hours to respond to me from the time I send the email.  If you don't respond in 48 hours, I will choose a new winner, no exceptions.  In order to be fair to everyone, ALL entries will be verified.  Good luck and thank you so much for visiting!!!
Thank you so much for visiting and have a fabulous and safe weekend!