Happy Monday everyone! Hope you had a great weekend.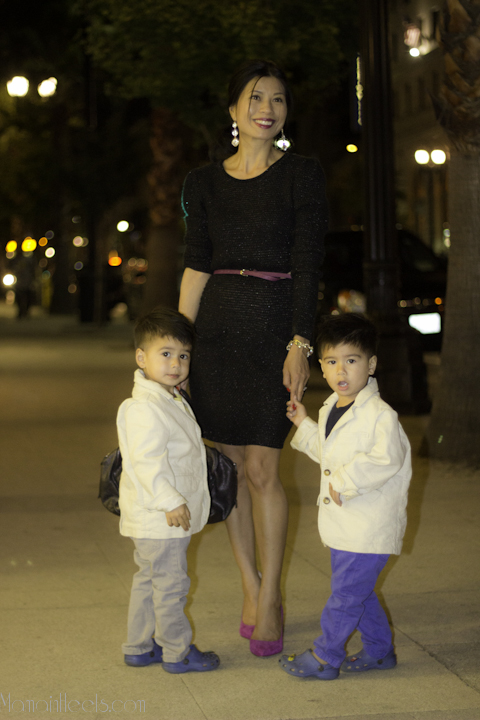 ||wearing: See by Chloe Sweater Dress (old, similar here), By Malene Birger suede pumps (last seen here), Ann Taylor Belt, forever 21 earrings, J.Crew bracelet and forever 21 bracelets, Bottega Veneta handbag (last seen here)||
_____________________________________________________________________________________
Ladies and gentlemen, I'm so happy that an uninvited and unwanted guest has finally left my house after 5 days! Mr. Influenza, you are no longer welcome in this household.  You caused me so much pain from my throat to my head  10 days ago during an inopportune time.  I was traveling at the time and did not prepare for you.  You were unbearable during my 2 hour shuttle bus ride and 9 hours of flight up in the air.  All I wanted to do was to shut you up and beat the crap out of you!
After a few days of help from Mr. Lots of Rest, Ms. Airborne (at least 20 tablets), Ms. Coldfx (also 20 tablets), Aqua (gallons), Honey and Lemon sweeties (lost count), and most of all, Mrs. Pomegranates (25 of them) you were nowhere to be found.  Yes, we went after you with a vengeance and never looked back.  Luckily you were not here long enough to interact with my hubby and my kids!!!  To celebrate your departure, they took me out for dinner and a stroll in the area…so take that!
If you liked this post, please vote for me 

here 

for Top 50 Moms Who Blog about Fashion and Beauty, and 

here 

for Top Mommy Blog.  I really do appreciate it!!!
Thank you so much for visiting and have a fabulous day!