Happy Thursday everyone!  Thank you for your emails and comments.  I'm feeling much better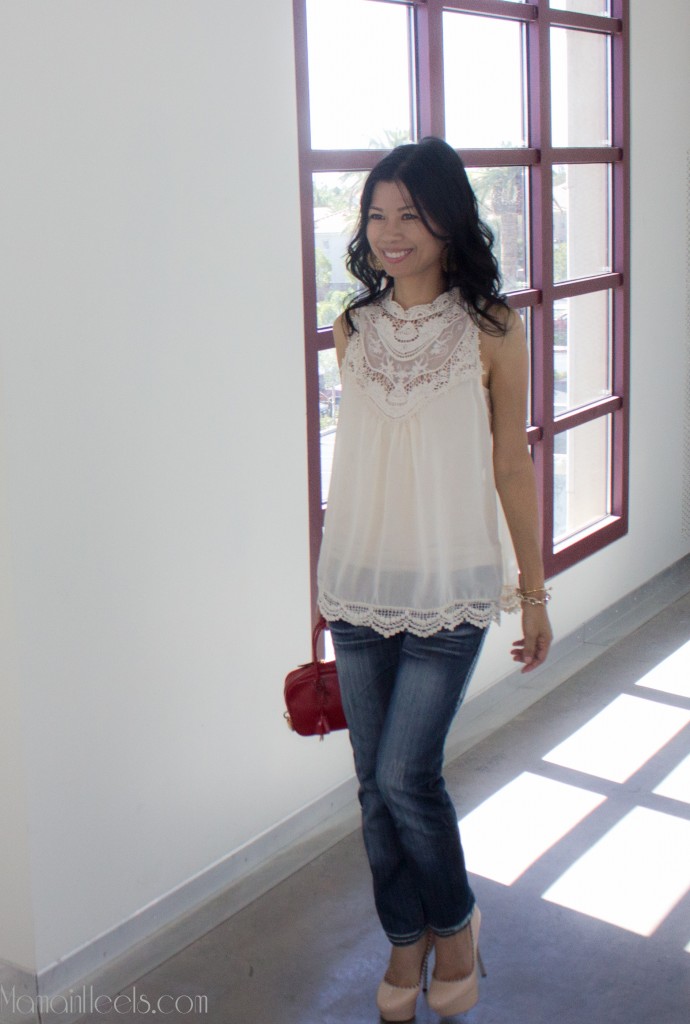 I love denim.  It all began when I was 9 or 10, I clearly remember that I already had a clear idea about the unlimited clothes that I wanted to wear.  I knew I wanted to wear the bell bottom denim that my mom had purchased from a yard sale.  We didn't have money back then to buy clothes.  My parents had to feed five kids so purchasing new clothing for every kid was out of the question.  I wore a lot of hand me downs but once my mom gave me a pair of denim from a yard sale I was hooked.  It fit really well and the left side of the bell bottom had rose embellishments embroidered on it.  I wore this denim so often that I think it was the only pair of pants that I had the whole year until it no longer fit me.  Ever since then I've been on the lookout for denims that have rose embellishments sewn on it.  Sure, I own a fair amount of denims from Levi's to JBrand, to 7FAM to True Religion, and on and on, but none of these had any embellishments sewn on the jeans…which I love.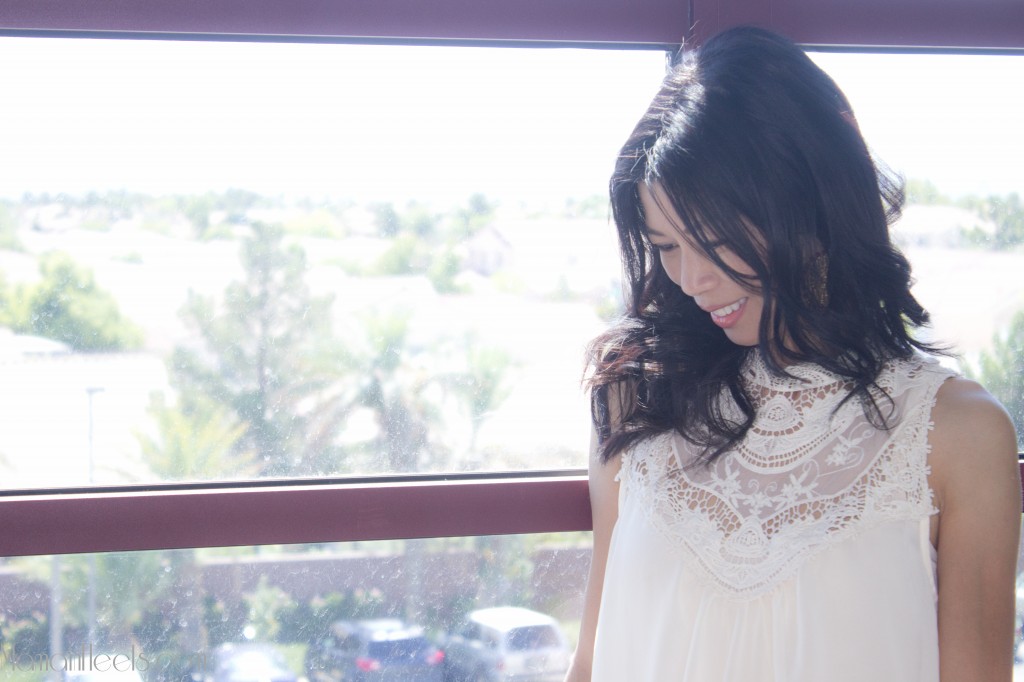 However, once in a while I'd love to wear a pair of done up jeans.  When Rose Royce denim contacted me to participate their ambassador campaign contest I was thrilled!  The contest has started on Monday and you can vote for me here!  I've never heard of them until now, and when I visited their website I was in heaven.  Could it be that the search for my rose denim is over?  When the denims arrived I was uber happy…I did find my rose jeans!
This dark blue "Twilight" wash Pearla Skinny that I'm sporting here has rose embellishments embroidery design on the back pockets and also a rossette button.  I love the contrast stitching on their jeans, especially on the hem…it's unexpected and edgy.  You can shop their entire denim collection here .  Check back soon for a another pair from Rose Royce plus a discount code that I'm dying to share with you!!!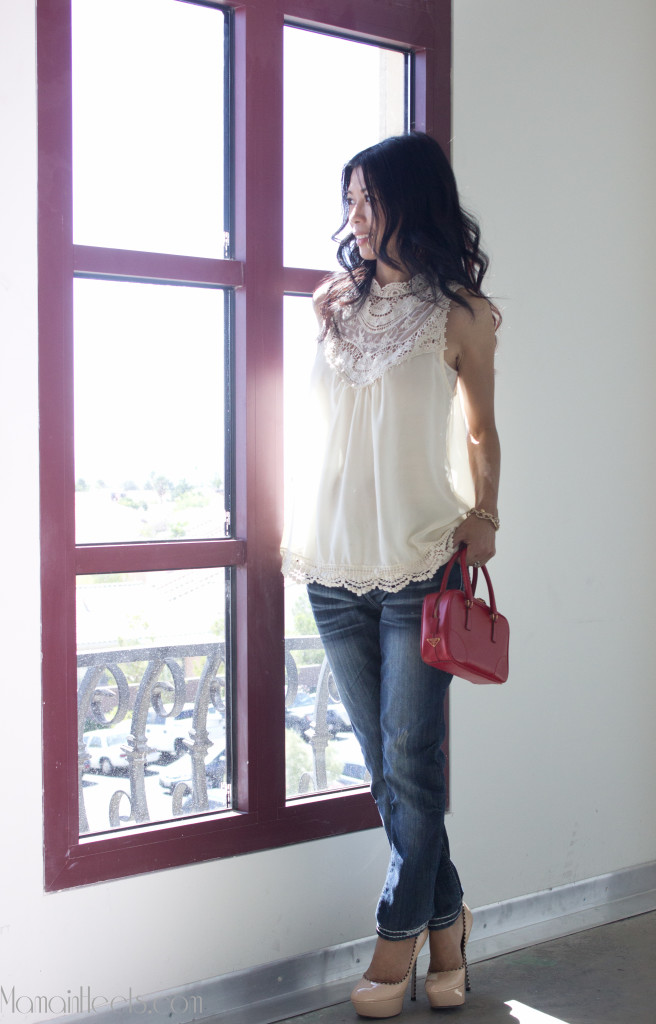 //Top: Forever 21 (sold out, similar here and here)//Jeans: Pearla Skinny thanks to Rose Royce//Shoes: Sergio Rossi (old, similar here)//Bag: Prada (old, similar here)//Bracelet: JCrew (last seen here)//
I would love to become Rose Royce Brand Ambassador and visit NYC, one of my favorite cities!  The blogger that has the most votes will become their Brand Ambassador and receiving an all-expenses trip to NYC !  The competition started on Monday via their Facebook page here…you can start to vote for me now 

  Thank you so much for visiting and have a fabulous day!
         If you liked this post please take one second to vote for me!!!
All you need to do is click on the banner above to register a vote for me!
 You can vote one time every 24 hours from every computer and cell phone!  I really appreciate your support!  THANK YOU SO MUCH!!!