"If I can make it here, I'll make it anywhere, it's up to you New York, New York…"
Happy Monday everyone!  I hope you had a great weekend.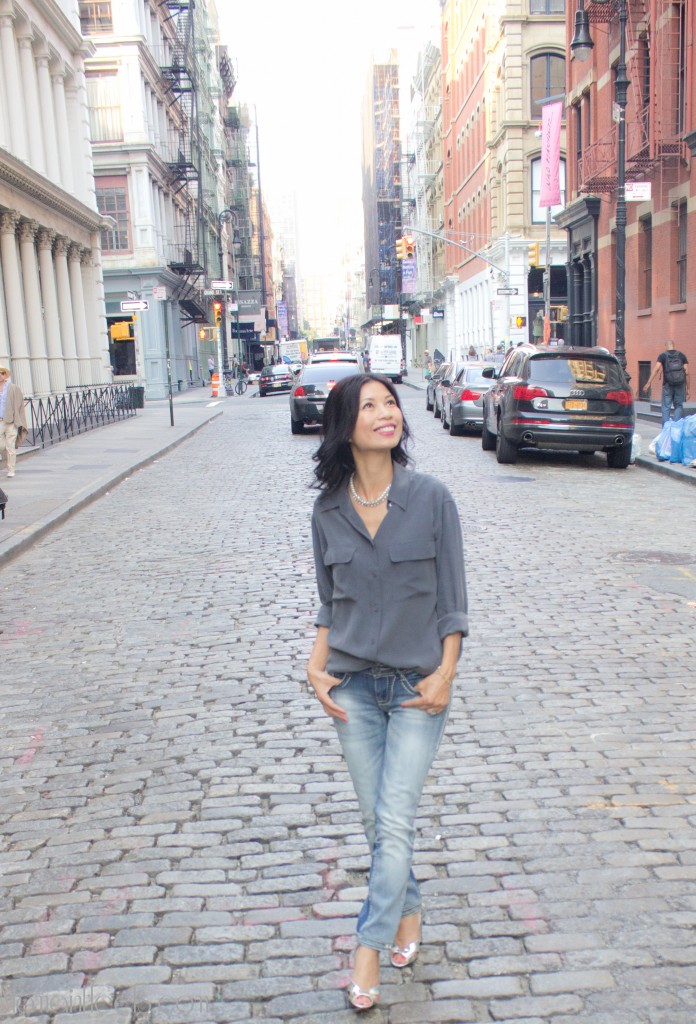 I've been to almost every part of the world (except Russia, South America, and Antarctica) but there is no place like New York; all the hustle and bustle of the city that never sleeps.  My first impression with New York was disappointing.  It was July 3rd  twelve to thirteen years ago, hot and humid, streets smelled like sewage (I was in Mid-town) combined with the lingering smoke of cigarettes.  Not to mention that a crazy taxi-cab almost ran me over!  It was awful and I wanted to go home to my laid back easy breezy LA pad.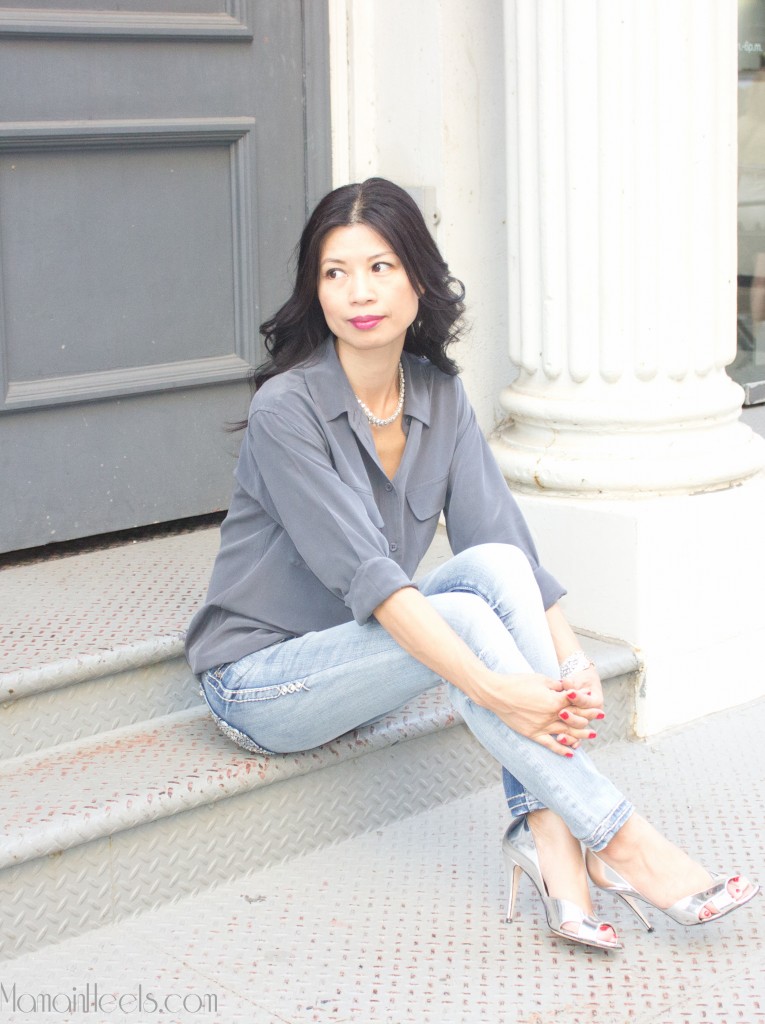 But it didn't take too long for me to fall in love with the city.  Paris was my first love and I think NYC came second.  There was something about the city that seduced me to stay and explore.   It wasn't because the city was a 24-hour city.  It wasn't because they had the best tasting tap water.  It wasn't because of the epic feeling I got running to catch a train and succeeding right before the doors closed.  And certainly, it wasn't because New York was (and still is) the fashion capital of the world.  I think it was the people; they were fast and furious and you could sense and feel their high energy and ambition, giving you the sense that if you can make it here there's no need to go elsewhere!   I found that to be fascinating and intriguing.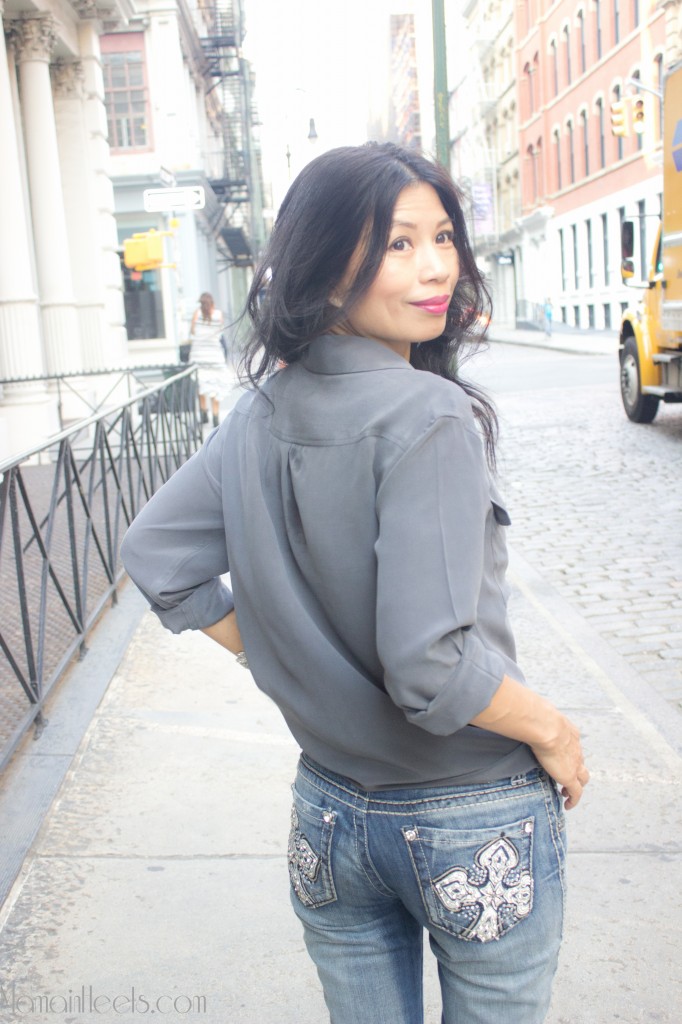 I've been back to New York many times since then and loving more at each visit.  There's no better place to sport the second look of Rose Royce jeans from New York than in New York!  As mentioned on my previous post here, I've been asked to enter for a chance to be selected as the Brand Ambassador of Rose Royce jeans.  You can vote for me here  through August 31st.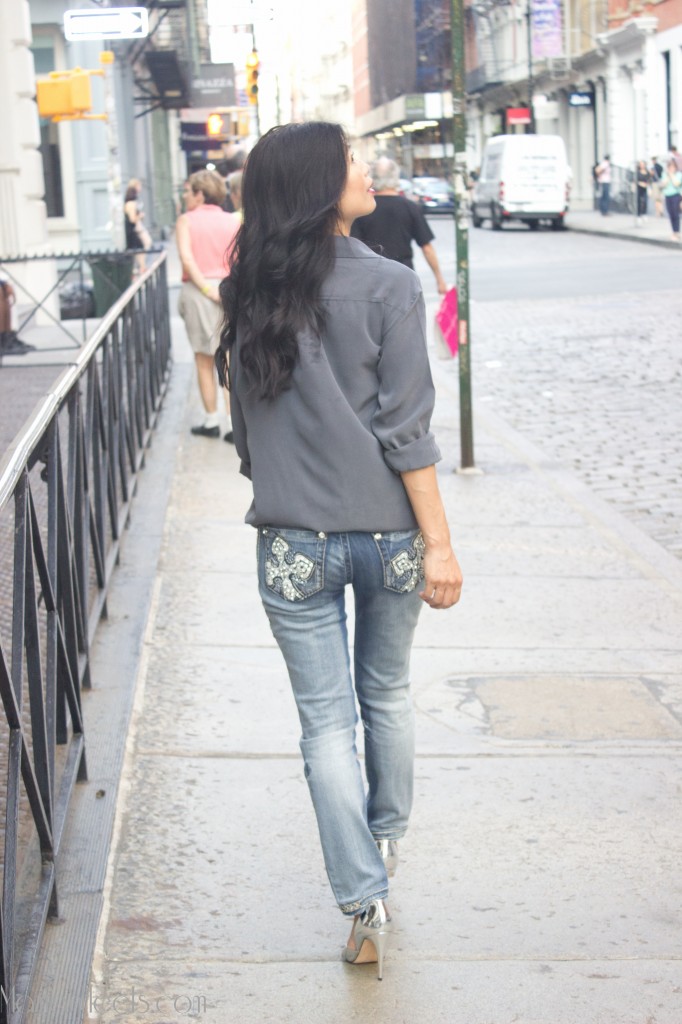 //top: Equipment//denim: Sarah skinny jeans thanks to Rose Royce//shoes: Manolo Blahnik (last seen here)//accessories: Forever 21 necklace (last seen here), Jcrew bracelet (super old) , Diamanta stud earrings//
Thank you so much for visiting and have a fabulous day!
        If you liked this post please take one second to vote for me!!!
All you need to do is click on the banner above to register a vote for me!
 You can vote one time every 24 hours from every computer and cell phone!  I really appreciate your support!  THANK YOU SO MUCH!!!