Happy Monday everyone!  Hope you had a great weekend.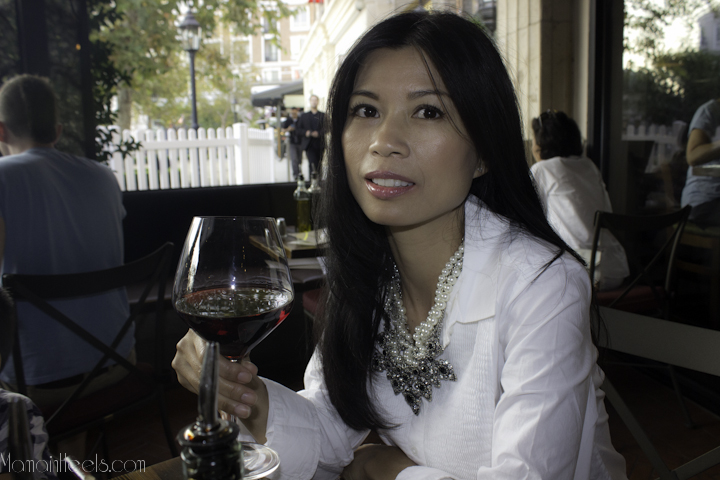 ||top: tuxedo-style pintuck blouse thanks to Boden!||bottom: forever 21 faux leather pants||shoes: Manolo Blahnik (last seen here)||bag: Bottega Veneta (last seen here)||accessories: Zara bib necklace, Diamanta earrings (last seen here)||
_____________________________________________________________________________________
Our family outing is getting easier and easier each time.  We no longer need to pack milk bottles, diapers, wipes, burp cloths, sippy cups, and everything else.  Our boys understand a lot of things now and can communicate 90% with us for the most part.  They are well behaved at the dinner table (maybe timeouts at public places really helped!?!) and usually eat and sit through the entire meal with us.  The best part is that I can wear white more often now than before.  For our family dinner, I chose this tuxedo-style pintuck blouse from Boden and paired with my favorite faux leather pants and heels.  I finished the look with a statement necklace.  If you have not heard of Boden then you should really check them out.  They are one of Britain's best kept secrets, specializing in heritage-inspired style with a colorful, modern twist.  They make clothes for the whole family.  There are a few pieces like this (I want this in the yellow color!), this, and this that I really love!
When I was contacted for a review, this shirt was not my first choice because I didn't know how it would fit my petite frame.  Since I love mixing masculine and feminine pieces I thought I should take a risk and give this shirt a test spin.    I'm really glad that I did.  The shirt is made of 100% cotton but the quality is exceptionally great.   It feels almost velvety.  I love the fact that it's a bit masculine but very classy and versatile which allows you to adapt it to any outfit.  I can't wait to pair this shirt with my crop sweater and pencil skirt for fall, which will be right on trend!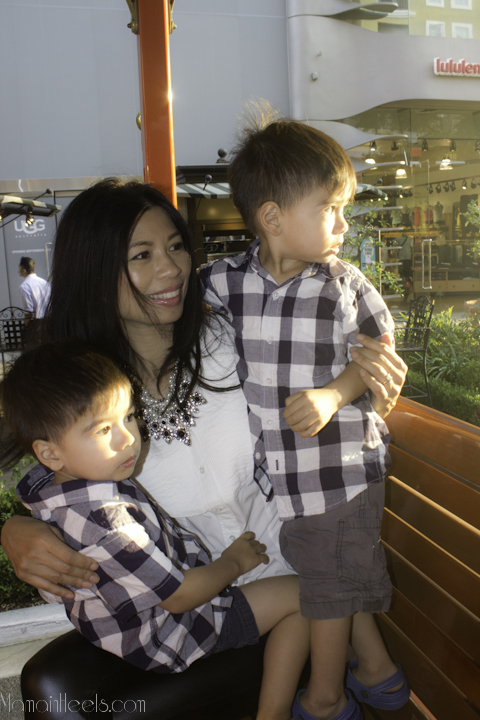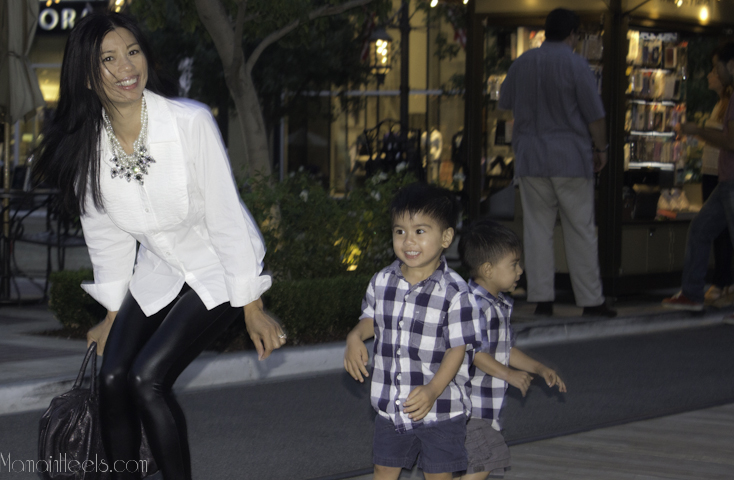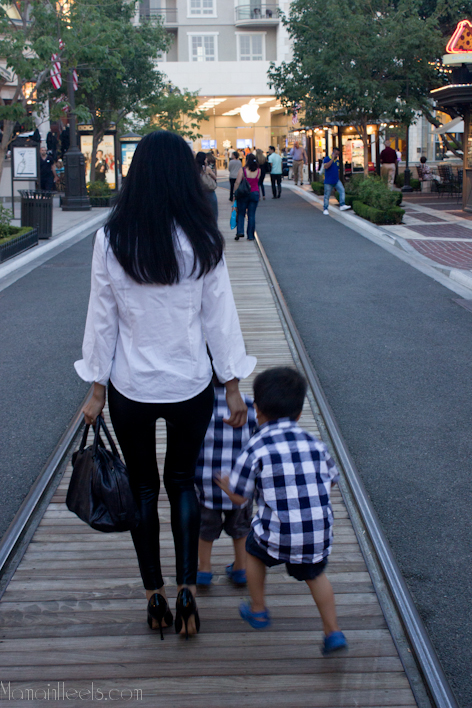 I'm excited to announce a $25 gift certificate giveaway from Boden!  They are also offering a 15% promotional code (W906) off orders over $100 + free Shipping from September 16th through September 30th for Mama in Heels readers!  Or, you can click this link for the promotional code.
Here's how you can enter:
1.  You  must be 18 years and older.
2.  This entry opens to U.S. Residents only!
3.  Contest runs from 09/16/2013 through midnight on 9/30/2013.
Winner will be chosen randomly.  Winner will be posted on this page when the giveaway has ended.  The winner will have 48 hours to respond to me from the time I send the email.  If you don't respond in 48 hours, I will choose a new winner, no exceptions.  In order to be fair to everyone, ALL entries will be verified.  Good luck and thank you so much for visiting!!!
    If you liked this post please take one second to vote for me!!!
All you need to do is click on the banner above to register a vote for me!
 You can vote one time every 24 hours from every computer and cell phone!  I really appreciate your support!  THANK YOU SO MUCH!!!