I'm extra excited this month for the $200 Clothing Budget series because we have more money to spend!  Since this monthly series started in January we have accumulated a badass wardrobe for less than $200 a month.   A lot of people think you have to spend a lot of money to look like a million bucks.  Well, you don't and I can show you how.
Last month, after purchasing four high-quality pieces for $114.42, we had $231.18 left.  We are adding this amount to our May's budget.  So, for this month we have a total of $431.18 to spend, which means we can invest either in a pair of premium denim, high-end pumps, or a cashmere sweater.
Keep in mind that we are building a cohesive wardrobe that you can mix and match for seasons to come.  For May, I was able to invest in a great pair of timeless pumps.  Here's what I found for less than $378.22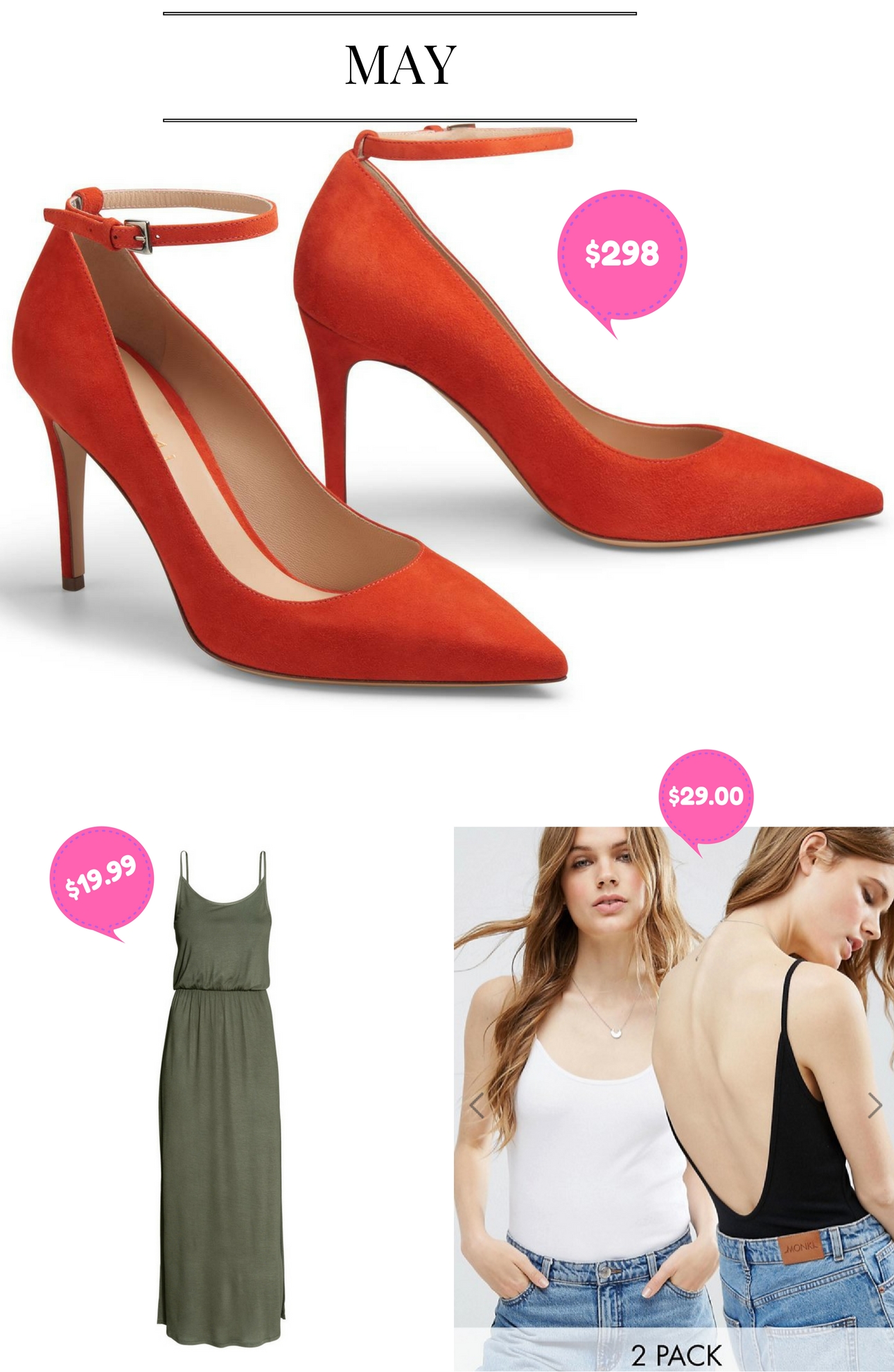 Suede Pumps ($298):  If you love wearing heels then I highly recommend investing in a great pair of shoes that is stylish and timeless, but most importantly, comfortable.  I own several pairs of high-heeled pumps that I can wear season after season.
Maxi Dress ($19.99):  I love wearing maxi dresses for spring/summer.  They are so versatile and stylish.
Bodysuit ($29.00):  I've been wearing bodysuits non-stop.  They are perfect to wear underneath see-through tops or dresses.  These black and white staples are all you need!
Again, I didn't spend every dime because I wanted to apply the balance of $52.96 to our June budget.  Eventually, I'd like to invest in a statement bag, cashmere sweater, and/or premium denim.
Stay tuned for what is to come in June!  Until then, have a great weekend, and I will see you on the blog next week.